Young farmers plan day of family-friendly activities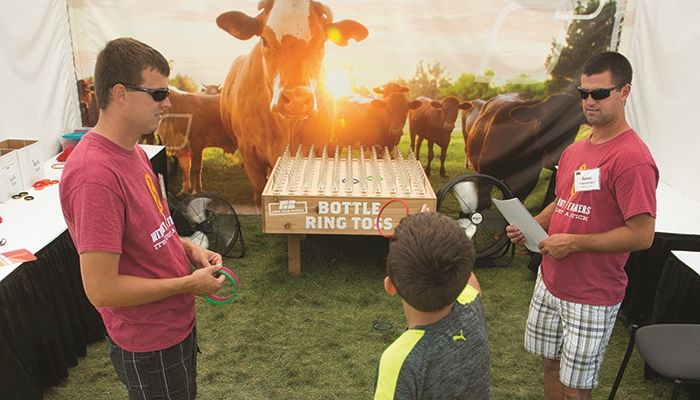 Children, both farm kids and those who have never stepped foot on a farm, will have the chance to learn how farmers feed farm animals with soybeans and shelled corn, identify farm equipment and learn more about Iowa agriculture.
To engage parents of young children in conversation about their food, farming and conservation practices, the Iowa Farm Bureau Young Farmers Advisory Committee has special kid-focused activities planned for the first Saturday of the Iowa State Fair.
From 8 a.m. to 8 p.m. on Saturday, Aug. 13, children and their families will have fun taking "felfie" photos, tossing rings over calf bottles and visiting the Conservation Station to win special prizes.
While in the park, these visitors will also meet young farmers from across Iowa who raise nutritious, wholesome and safe food while conserving the precious natural resources needed to grow it. Those who spend time at each learning station will receive a bright blue drawstring backpack.