With plans for a lawsuit, Des Moines Water Works is an outlier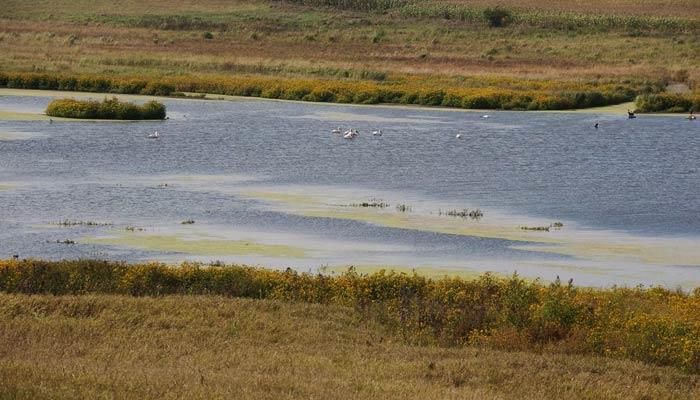 The Des Moines Water Works, which recently launched plans to sue three northwest Iowa counties over quality of water in the Raccoon River, is very much an outlier on water quality issues here in Iowa.
Officials at the Des Moines area water supplier, and particularly its CEO Bill Stowe, have repeatedly demonstrated an unwillingness to cooperate with farmers to improve water quality. They underscored that attitude by slamming Buena Vista, Calhoun and Sac counties with plans for lawsuits.
Des Moines Water Works officials dismiss farmers' efforts at improving water quality and sniff at the millions of dollars farmers are investing on cover crops, buffer strips and other practices to improve water quality for Des Moines and the rest of the state. Stowe also calls Iowa's voluntary water quality initiative a failure, even though it's been in place less than two years and is considered one of the most ambitious in the country.
Meanwhile, most in Iowa are rolling up their sleeves to find ways to work together with farmers and to improve Iowa's water.
That group includes many other Iowa municipal water systems, state and federal lawmakers, Iowa officials, the Environmental Protection Agency and the top ag official in the land, U.S. Secretary of Agriculture, Tom Vilsack.
Many Iowa communities are working with farmers to find ways to reduce nutrient loss and improve water quality for all Iowans, and it's working.
Cedar Rapids is an excellent example. Iowa's second largest city is working with farmers to improve its watershed and reduce nutrient losses from fields, and last week received millions of dollars in federal and state funds to help move its cooperative project along. Cedar Rapids leaders and others will work with farmers to enhance the adoption of conservation practices on 13,400 acres, including planting of cover crops, nutrient management, bioreactors, saturated buffers, wetland creation, and wetland easements.
And federal agriculture and environmental officials are right on board, offering expertise and cost-share funds to build water quality momentum.
Evidence shows that the cooperative efforts are working. More than 10,000 water samples collected by the Iowa Soybean Association show that nitrate levels in the Raccoon River, a primary source of water for the Des Moines Water Works, have trended lower the past 15 years despite an increase in corn acres, In addition, a
2012 peer review, published study found no statistically significant increasing trend in nitrogen concentrations in the Raccoon for the period of 1992-2008
. It found that rainfall and temperature contribute more to a seasonal variation (or temporary spikes) in nitrate concentrations in the Raccoon that anything else.
Improving water quality is an ongoing process and Iowa farmers are continually seeking new and improved ways to keep up the momentum. Once again, there have been full houses at winter workshops which offer growers information on cover crops and other conservation tools.
Vilsack, speaking to Iowa Farm Bureau members and at other forums, praised farmers' progress on water quality and soil conservation and urged more cooperation. "It's important for us all to continue to find ways to help farmers do what they have been doing historically: investing in soil and water quality."
He urged farmers and others to hammer home to the public the progress farmers are making on water quality.
Vilsack, a Democrat and Iowa's former governor, also expressed dismay that Des Moines Water Works decided to litigate, instead of cooperate, with farmers and others working to improve water quality. Offers to work together, Vilsack related, have been made and rejected by the utility.
"If there has been an offer in the past on cooperating to improve water that has been rejected by certain people running a certain operation in Des Moines; that should be pointed out too," Vilsack said.
By Dirck Steimel. Dirck is Iowa Farm Bureau's News Services Manager.To find out more about what Iowa farmers are doing to improve water quality, go to www.conservationcountsIowa.com