Win a new 2017 Ford F-150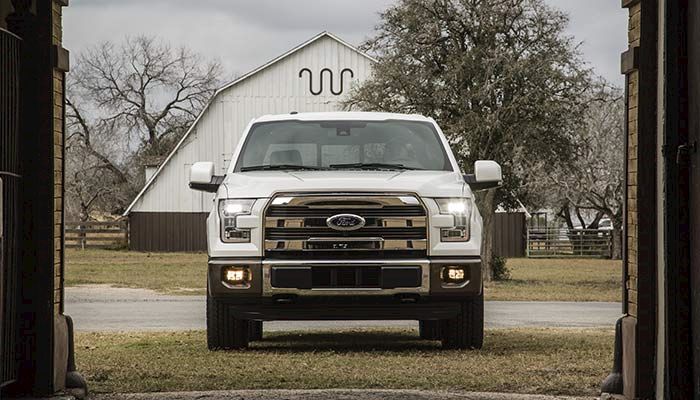 As the weather gets warmer, we're all daydreaming about taking the family on a summer road trip or hauling the boat or camper to our favorite lake for an outdoor adventure.
Now you can make your dreams about a new truck to pull that camper a reality. Iowa Farm Bureau (IFBF) members have a chance to win a 24-month lease for a new 2017 Ford F-150 truck through the "2017 Built Tough F-150" sweepstakes being offered by Ford Motor Co., an exclusive member benefit partner of the Iowa Farm Bureau.
To register for a chance to win, members can visit www.fordspecialoffer.com/farmbureau/sweeps or text the word SWEEPS to 46786 now through Sept. 30. You must be a current Iowa Farm Bureau member, be at least 21 years old, have an email address and have a valid Iowa driver's license to be eligible.
In addition, Farm Bureau members can save $500 on the purchase or lease of new qualifying Ford vehicles, or $750 on Lincoln vehicles, through a partnership with Ford Motor Co.
To redeem the private offers, Farm Bureau members must have a minimum 30-day membership prior to purchase and download a member verification certificate from www.fordspecialoffer.com/farmbureau/ia.
Membership number and zip code are required to log in on the website. The offer is stackable, meaning it can be combined with most other Ford public offers such as financing and trade-in offers or other dealership discounts. This offer may not be used in conjunction with AXZD-Plans and most other Ford Motor Company private incentives. Contact your local Ford or Lincoln dealer for complete details and qualifications.
Contact your loc­al county Farm Bureau office or call the toll-free member helpline at 866-598-3693 to request your membership number or for help in obtaining a verification certificate.
Mobile proof of insurance
Now you can have your proof of insurance card at your fingertips when you download the Farm Bureau Member Benefits app on your smartphone. The app also gives Farm Bureau members instant access to many valuable membership benefits.
To download the app, go to the App Store or Google Play, and select the FB Benefits app with the FB logo from Farm Bureau Management Corp. Select your state, and enter your membership number and zip code. Contact your agent or call the Farm Bureau member benefit hotline at 866-598-3693 if you need assistance.