Will Run for Bacon!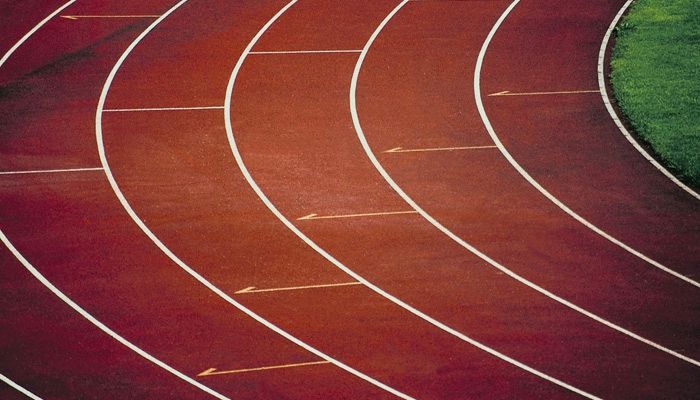 Add this to the list of constantly-evolving, contradictory and confusing studies on what we
should
and
shouldn't
eat. A recent
study by USC Davis
claims high protein diets, particularly protein diets rich with meats and cheeses, aren't good for us middle-aged folks. Yet kids and those over the age of 65 need to
ramp up
their protein intake from meats and cheeses. As if getting my brand-new AARP card in the mail this year isn't difficult enough to wrap my head around…
This new study, done by folks who study gerontology and longevity at the USC Davis, flies in the face of decades of other studies and recommendations by the Academy of Nutrition and Dietetics, the Institute of Health's Dietary Reference Intake guides, the Recommended Dietary Allowance (RDA) and a host of consumer-focused medical websites, including
this one.
Of course, the goal of the study is to get us all to live to be 100, but I say if I have to eat bark from here on out to do it, who would want to? Or, as my husband, a doctor, likes to say, "Sure, you can read these studies, make drastic changes, like run six miles a day, eliminate meat, dairy, caffeine, alcohol and everything else from you diet, but you know what the leading cause of death is for those people? A bus!"
Clearly, we all need to eat a varied diet and eat less of everything, while moving more. Fortunately, we are lucky to live right here in Iowa, where our farmers provide a grocery-store-full of options - lean meats, dairy, fresh cheese, organic, conventional, you name it. In fact,
Iowa does farming better than any other state in the nation
; so options, we've got. And, so long as they're reasonably priced, research from the
Iowa Farm Bureau Food and Farm Index
shows Iowans will go for it. It's not just what we put in our mouths that matters, it's our overall lifestyle; maybe I could do something drastic to drop a quick 10 pounds, but can I sustain that for the rest of my life? Better yet, would I want to?
Armed with all that info, clearly the easiest thing I can do is run. It doesn't require any fancy equipment, beyond a good pair of running shoes, and an iPod with a killer playlist. I've entered the 2014 Dam to Dam half-marathon. More than 7,100 runners will be there, so I'll have plenty of company. Why run? I've found that by moving more, I have less stress, more energy, and I eat better. Dam to Dam registration just opened this week.
Here's a link
, if you'd like to join me. And guess what? There's a great party at the finish with plenty of food and beverage choices, like barbeque sandwiches, chocolate milk, you name it. And, after 13.1 miles, you've definitely burned off enough calories to eat whatever you want, plus you've got a cool 2014 Dam to Dam finisher medal to bring into the office to motivate your colleagues. Sound good? Now all we need is a "Will Run for Bacon" t-shirt, and we're on the path to wellness!
By Laurie Johns. Laurie is Iowa Farm Bureau's Public Relations Manager.