Tomorrow's environmental experts are working together now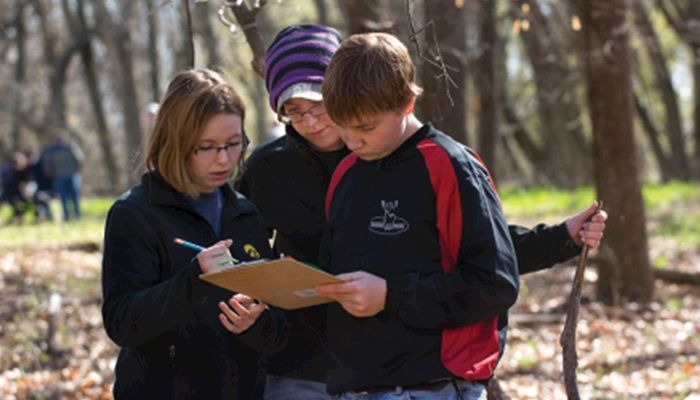 I'll be the first to admit that I'm no expert in environmental systems, species or soils. I could tell you that I'm having a difficult time trying to grow grass on the sod/clay-based soil at our home, but I couldn't explain the science behind that.
Last week, I met students who could not only explain why, but could have probably explained why different soils form, what the soils are made of, and how they impact homeowners like me. They are carrying on a tradition of farmers and others working to understand and protect the environment, while they continue to produce food for Iowa and the world.
Specifically, these high school students were competing in the state's Iowa Envirothon, an environmental competition for FFA students sponsored by Iowa Farm Bureau and held at Springbrook State Park near Guthrie Center. It was impressive to see so many young people interested in the environment as they competed for their chance to bring home the state title and advance to national competition in Missouri.
The students had prepared for several months in the areas of wildlife, soils, forestry and aquatics, as well as an oral presentation for state competition.
The theme this year focused on urban forestry. Students were tasked with developing and presenting a plan that would allow a city to continue to develop while protecting it from flooding.
As I walked around the outdoor stations throughout the park with students, it was clear that they were excited about being outdoors and competing for the Envirothon title.
Students not only recognized the importance of the event, but also how the information involved could help them as farmers, homeowners and informed citizens someday.
I talked to students from the St. Ansgar FFA team (which ended up winning the state competition). They explained that it was important to divvy up the information in the competition; each student became an expert in his or her assigned field.
"Our team, we all work very well together. If somebody doesn't know something, one of us will," said Sam Ransom, one of the members of the team.
"If we were all separate we wouldn't be as good as we all are together," said Connor Gordon, another team member. "We're a pretty solid team."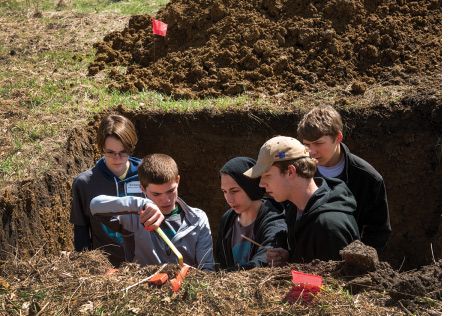 And the students all had different backgrounds. That's the beauty of the Envirothon, said their instructor Jim Green.
"It's neat because it brings into play their lifetime experiences," Green said.
Some, like Jeremy Hackenmiller and Ransom had experiences on the farm. Others, like Britany White, Sara Bergerson and Gordon, simply enjoyed being outdoors. They all recognized the practical applications of the competition — practice in public speaking, experience identifying trees and soil types, etc.
The contest gave me confidence that there are young people learning today who will help farmers, rural residents and city folks continue to care for Iowa's environment. I might even have to call one of the students for help in landscaping around our home. They're the experts, after all.
By Bethany Baratta. Bethany is the commodities writer for Iowa Farm Bureau.