'Tis the season for big flavors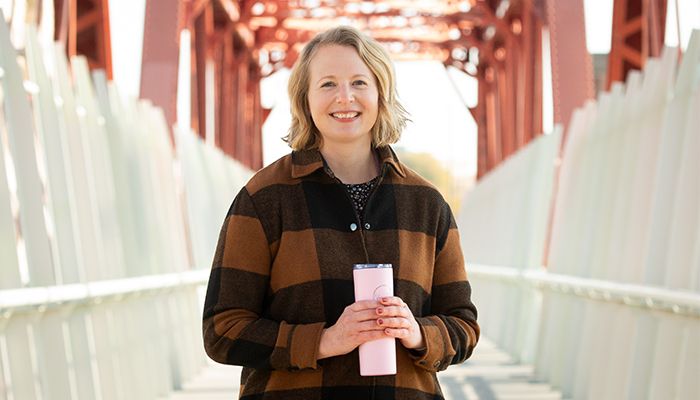 If you're looking for a streaming show to binge-watch over the holiday season, I highly recommend "World of Flavor," hosted by Iowa BBQ pitmaster Big Mo Cahon, on Disney+.
It's fascinating to see how grilling and cooking over fire connects us to so many different cultures. (The episode with the Colombian cattle ranchers is a must-watch.)
Big Mo clearly loves smoked pork, and the show got me thinking about one of my favorite cuts of meat to grill, the famous Iowa Chop.
Iowa farmers, who lead the nation in pork production, have worked to promote this best-of-the-best pork chop for more than 50 years.
In this issue of the Iowa Dish, we talk to two experts – a meat scientist and an Iowa chef – about the best way to cook an Iowa Chop. They also share their admiration for the quality and versatility of Iowa-raised pork.
Plus, we visit a new small-town meat processor, Red Barn Meat Market in Lamoni, which recently opened to meet the growing consumer demand for local meats.
And we share a holiday recipe from Chef Katie Porter, executive chef at the Wallace Centers of Iowa, who was named one of 40 Women to Watch by the Iowa Restaurant Association in 2022.
Of course, the holidays are also the season of giving. Please consider donating to local food pantries, which are working hard to serve more families this year because of rising food costs and inflation.
Iowa farmers take pride in growing and raising nutritious, high-quality food year-round for us all.
Wishing you a Merry Christmas and a happy holiday season. And remember, the holidays are a time of peace and rest. The season isn't about "doing" all the things; it's about "being" with our family, friends, pets and community.
Take care,

Teresa Bjork
Editor, The Iowa Dish
Return to The Iowa Dish