They said it. 8 experts who say Iowa's water quality is heading in the right direction
It's hard to know who to believe regarding Iowa's water quality, and a recently filed lawsuit only clouds the conversation.
What's clear is that many state and federal officials believe Iowans' collaborative efforts to protect water quality are making progress, and local, everyday experts in the fields are working quietly to make it happen: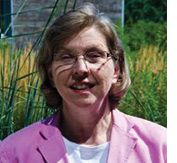 Karen Flournoy, U.S. Environmental Protection Agency (EPA) Region 7 Water, Wetlands, and Pesticides Division Director
"EPA wants to see states take a leadership role [in protecting water quality]… Iowa was one of the first states in the [Mississippi] Basin to get a completed strategy.
"I know that some of the other states have used [science from Iowa's Nutrient Reduction Strategy] in developing their strategies and, likewise, Iowa has used information from other states.
"[EPA] has been very supportive of the Iowa strategy; we continue to be very supportive of it. I think they've made great strides in implementation. All of the states have more work to do.
"While the states have developed these strategies, EPA and certainly all of the other stakeholders recognize that much [water quality] work has been done for many, many years…[these strategies] are building on efforts that have already been in place.
"I was just up at the Iowa Water Conference, and there were a lot of really outstanding presentations from individuals in watersheds about best management practices that are being put on the land by [farmers], by communities throughout Iowa, including various infrastructure projects to manage storm water, so just a tremendous amount of work going on there. I would just encourage everybody to learn from each other and see which practices work, whether it's a community or a [farmer] in order to improve water quality."
---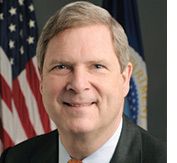 Tom Vilsack, U.S. Agriculture Secretary
"We do know from our assessments that nitrates and phosphorus are indeed being reduced by voluntary conservation…The condition of the water didn't happen last year or the year before. It has evolved over a long time. There is no quick fix here. It's going to take a concerted and committed effort, but we are moving in the right direction."


---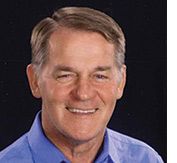 Chuck Gipp, Iowa Department of Natural Resources (DNR) Director
"Iowa is leading the way in using voluntary, science-based practices for nonpoint sources and innovative proactive approaches from point sources to improve water quality."
"I'm absolutely encouraged about the progress in the nutrient reduction strategy and I think that everyone else in the state should be."
"We constantly hear this humdrum about poor water quality in Iowa, but we used to have three segments of streams where trout would reproduce and now we are at more than 50."
---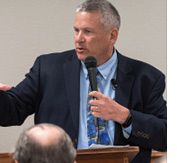 Bill Northey, Iowa Secretary of Agriculture
"Right now, the interest in adopting conservation measures is crazy strong, and we are seeing unprecedented investment…Certainly we've got a long road ahead of us and a lot of work to do, but we are really seeing a lot of progress and momentum all over the state."


---
Dean Lemke, oversaw Iowa Department of Agriculture & Land Stewardship's environmental programs for 41 years
"Without a doubt, Iowa water quality is much better today than when I started and I'm really optimistic about the future…There has been a huge shift in the awareness and commitment to environmental sustainability among farmers, agricultural groups and ag suppliers. I have never seen the level of focus and energy that we are seeing today and that makes me very optimistic."
---
John Glenn, farmer, Rathbun Land and Water Alliance CEO
"In 10 years, we've done what we thought would take 15 [to improve water quality in Rathbun Lake in south central Iowa]. We find that the buy-in from these 600 landowners and farmers couldn't be any better. They all care about what they're sending down to our treatment plant."
---
Steve Herschner, Cedar Rapids Utilities Director
"The city [of Cedar Rapids] has always been interested in partnership…We found a very unique set of partners for this [water quality improvement] project….A wide variety of folks are interested in us being successful and helping the Cedar River be successful."
---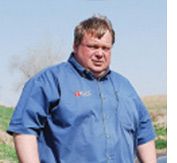 Jeff Pape, farmer, Hewitt Creek Watershed Improvement Association
"Some of the quantification we've done to know that this project is working, that volunteering does work, is we do sample our stream up here monthly. Plus, any time we get over a half inch of rainfall, we have somebody come in and sample it, so we keep track of what our watershed is doing."
"We've got a gentleman who's lived on this stream his whole life. He said, you can quantify [the water quality progress] by your results on paper, but another way to quantify it is he has not seen the eagles in his area for years fishing during the winter out of this stream. They've been back. They've been back now just about three or four years, and he sees a lot more wildlife coming to that stream. That is [additional] quantification for me, telling me that our stream is better than it was."
It may be easier to pick out the voice that's louder, the one that calls for confrontation or a scapegoat.
Instead, we need to listen closely. Listen to the voices of those who are leading and joining teams and are focused on real solutions.
By Zach Bader. Zach is Iowa Farm Bureau's Online Community Manager.