The legacy of ANF – America Needs Farmers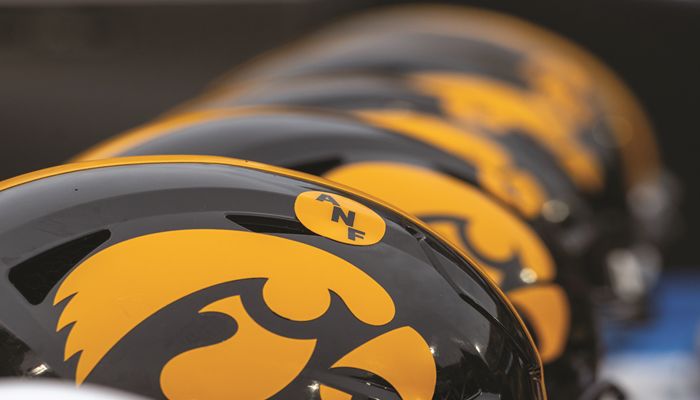 Fall in Iowa isn't complete without football, food and farming — the perfect combination. As Iowans cheer for the Hawkeyes this fall, farmers will work the fields to harvest the crops they've nurtured and grown all season long. 
Iowans and Iowa farmers alike share the same "Farm Strong" values of hard work, perseverance and continuous improvement to provide families here in Iowa and around the world with the food, fuel and fiber we rely on each day.
This fall, Iowa Farm Bureau and the University of Iowa Athletics Department will celebrate farmers at the 12th annual America Needs Farmers (ANF) Game Day Oct. 21 at Kinnick Stadium in Iowa City.
"The annual ANF game serves as a great opportunity for fans to connect with Iowa farmers and learn about the diversity and innovation of agriculture today, while celebrating the importance of agriculture to our state and nation," said Iowa Farm Bureau President Brent Johnson. "Iowa farmers recognize the importance of this special event, and many are stepping out of their combines and away from harvest on their farms to interact with fans and answer their questions about agriculture and food production today."
ANF legacy
A gold ANF decal was placed on players' helmets by Head Coach Hayden Fry during the Hawkeyes' 1985 Rose Bowl season to show support for farmers during the devastating 1980s farm crisis, which wiped out numerous family farms. (You can watch a video of the late Hayden Fry share the origin story behind ANF at iowafarmbureau.com/ANF/What-is-ANF.)
The Hawkeye helmets still have the special decal on them today. ANF serves as a longstanding tribute to America's farmers, and Iowa Farm Bureau and the University of Iowa are excited to help connect Iowa's farm families to consumers to learn more about the production of food, fuel and fiber and the farm families raising it. 
Today, fewer than 5% of Iowans make a living from the land. There may be fewer Iowa farmers, but they are more diversified, innovative and efficient, and have weathered new challenges to the way they grow our food and energy. 
Their job to grow safe, wholesome food has never been more important. By 2050, our growing global population will require about 60% more food to feed a record world population of 9.3 billion people on the same amount of land, according to the Food and Agriculture Organization (FAO). 
Iowa farmers are listening to their customers' needs. Farmers remain committed to continuous improvement to ensure the safety, nutrition and sustainability of the foods they grow for all of us.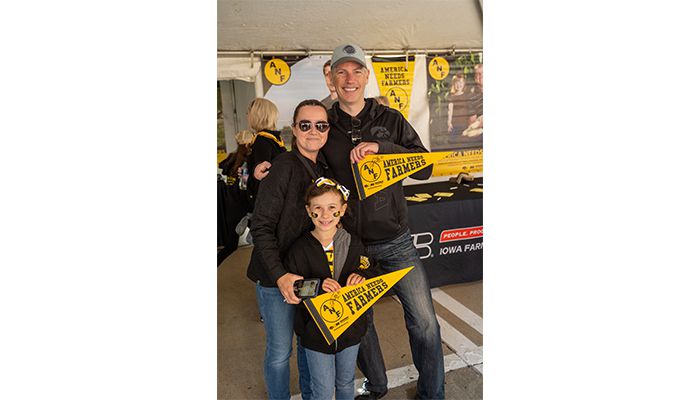 ANF supports Iowa food banks
Fans can show their ANF and Hawkeye pride by purchasing ANF merchandise during game day in shops around the stadium, with a portion of the proceeds benefiting the Iowa Food Bank Association. Since the ANF partnership began, more than $180,000 has been raised to feed hungry Iowans.  
For more information about ANF Game Day activities, including tailgating fun, the 2023 ANF Wall of Honor inductee and valuable ANF sweepstakes prizes, visit