The caucuses: Iowa's big chance to make a difference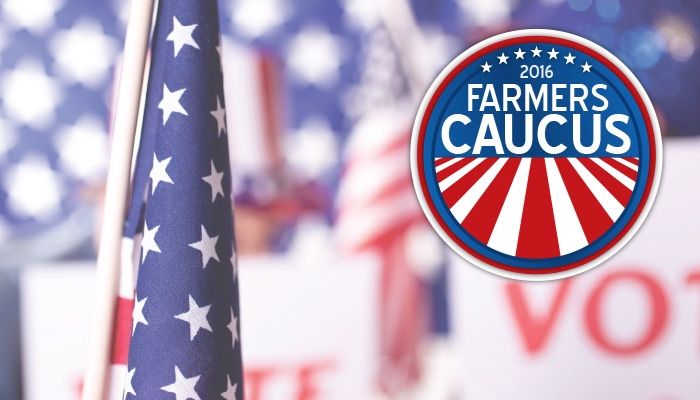 Like many of Iowans, I've been checking my caller ID pretty closely this month trying to avoid robocalls from political campaigns. (Sorry Aunt Bertha, if I don't recognize your number, I'm not picking up.) I've also gotten pretty nimble with the mute button on my TV's remote control. That way I don't have to listen—again and again—to political attack ads that are jamming the airwaves these days.
Yes, presidential campaigns have shifted into overdrive here in the final days leading up to the Feb. 1 Iowa Caucuses. And, yes, it can definitely get to be overwhelming. I think I'm like a lot of people who are wondering aloud 'isn't Groundhog Day, the day when the campaigns will have moved on to other states.'
Still, it's important to look beyond the robocalls and attack ads and remember the unique opportunity that we Iowans have every four years to have real impact on the national presidential debate. Few Americans, it seems, spend much time thinking about the people in the middle of the country. And they rarely think about Iowa's prime economic drivers: farmers and others in agriculture who consistently provide them with a mind-boggling diversity of food that's safe and nutritious; not to mention pitching in on supplying fuel and fiber. So it's doubtful that presidential candidates would say much at all about issues important to Iowa throughout the long campaigns if it not for the caucuses.
If you want to check out the presidential candidates' views on key issues for Iowans, such as trade, taxes, renewable fuels and environmental regulations, visit our
Farmers Caucus 2016 site
. We've also got a lot of useful information on how a caucus works (it's not that hard once you get the hang of it), on how to find your caucus site and an updated list of announced campaign events around the state.
So read up on the issues, attend a rally and, by all means, show up at your caucus site on Feb. 1. It's truly Iowa's big chance to play an important role in shaping the direction of our country.
By Dirck Steimel. Dirck is News Services Manager and editor of the Iowa Farm Bureau Spokesman.