The "Dirty Dozen": Reality or hype?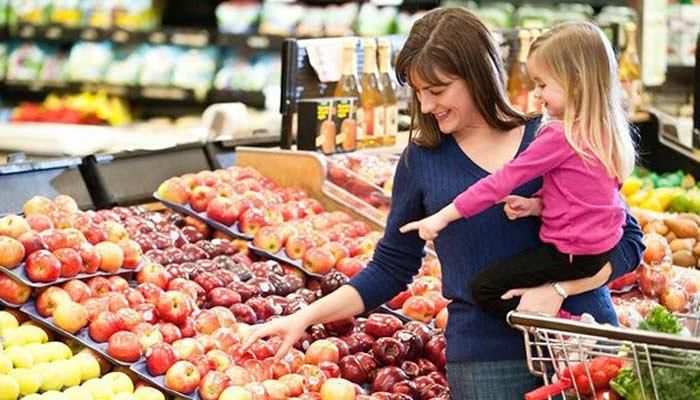 Last week, I bought a 4-pound carton of strawberries for under $5, or about $1.25 a pound. A couple days later, I visited a trendy new grocery store and saw organic strawberries priced at $2.99 a pound.
Granted, most people who shop at that upscale store can probably afford to pay an extra $1.75 a pound for organic strawberries.
And sometimes, shoppers are willing to spend more because they have heard celebrity doctors or chefs make unscientific claims that organic fruits and vegetables are better for you.
But let's face it, family budgets are tight. With the price of everything from gas to clothes to movie tickets going up, it's tough to shell out more money for groceries.
Fortunately, you don't have to spend extra for organic fruits and vegetables if it doesn't fit your budget.
Research shows that conventionally raised produce is just as a safe and nutritious as organic produce, says Catherine Strohbehn, a registered dietician and food safety specialist at Iowa State University Extension.
In fact, Strohbehn says the actual risk of pesticide exposure from fruits and vegetables is extremely low.
Yet that hasn't stopped the activist Environmental Working Group (EWG) from releasing its "Dirty Dozen" list earlier this month.
According to the EWG, the fruits and vegetables on its list carry the highest amounts of pesticide residues in the produce aisle. And guess what? My beloved strawberries ranked No. 3 on the list.
Yet what the EWG glosses over is that the pesticide residues found on fruits and vegetables sampled by the U.S. Department of Agriculture are well below government thresholds.
According to the researchers at the University of California, an average-sized woman could eat 2,042 servings of strawberries a day without any effect from pesticide residues. For children, the number is 1,508 servings of strawberries a day.
Now I eat a lot of strawberries. But after the first two servings, I'm ready to stop eating, or at least switch to bananas.
As a dietician, Strohbehn says she's concerned that the headline-grabbing antics like the "Dirty Dozen" list are discouraging people from consuming the recommended five servings or more of fruits and vegetables each day.
The health benefits of eating fruits and vegetables far outweigh any potential risk of pesticide exposure, Strohbehn says.
No matter what types of produce you buy at the grocery store – organic or conventional – be sure to wash it before serving to your family, Strohbehn stresses. And don't forget to wash your hands, too, when handling food.
To read an expert's take on pesticides exposure from fruits and vegetables, visit the Best Food Facts website:
http://www.bestfoodfacts.org/main/food_for_thought/0/42
.
Written by Teresa Bjork
Teresa is a features Writer for the Iowa Farm Bureau.