The ANF Initiative Helps Ring in "Season of Giving" with $21,500 Donation to Iowa Food Banks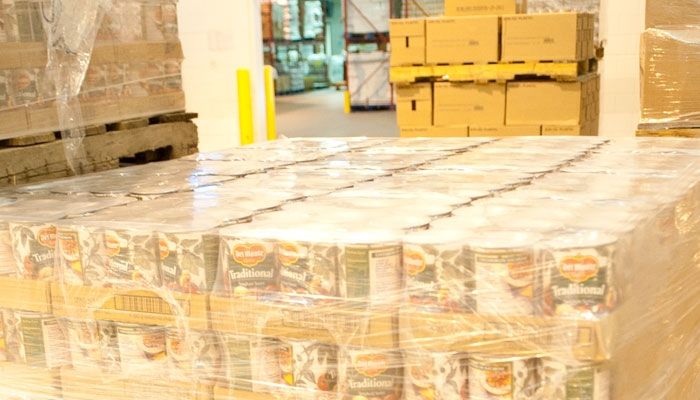 The Iowa Farm Bureau Federation (IFBF) and the University of Iowa Athletic Department are bringing some much-needed assistance to the Iowa Food Bank Association with a special donation of $21,500 through the America Needs Farmers (ANF) initiative, which began three years ago.
"With 1 in 8 Iowans classified as 'food insecure' they face some tough choices during the season of giving. This generous donation by the ANF program sponsors helps us meet the needs of thousands of needy Iowans, so at least they will have a healthy meal on the family table for the holidays," says Cory Berkenes, state director of the Iowa Food Bank Association.
The Iowa-based ANF initiative was originally launched by the University of Iowa Hawkeyes during the 1985 Farm Crisis to honor the contributions of farmers. IFBF joined the initiative in 2011 to heighten the awareness of today's diverse farms, while raising donations for Iowa food banks. "The ANF initiative has helped increase understanding about today's farming, but it has also helped raise awareness of the issue of food insecurity in Iowa," said Craig Hill, IFBF president.
"We are very pleased that our work with Iowa Farm Bureau and ANF is helping to provide a helping hand to those Iowans who need some assistance. We also invite all who can to consider a gift to their local food pantry during this holiday season and periodically throughout the year," added Gary Barta, director of athletics at the University of Iowa.
To learn more about the ANF program, visit www.americaneedsfarmers.org. The Iowa Food Bank Association is a collaboration of eight food banks that collect and distribute food and essential supplies across the state. To learn more or to make a donation, go to: www.iowafba.org.