The #1 reason Iowa is "Farm Strong" (in a blowout)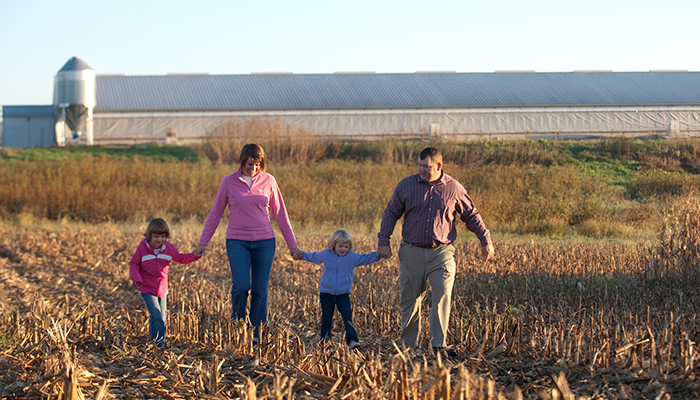 It's settled – decisively.
Nearly 1,000 people entered our Farm Strong "Merch Madness" contest (for merchandise autographed by Iowa State Cyclone coaches Steve Prohm and Bill Fennelly) and voted for the number one reason Iowa is "Farm Strong" – the farm fact that best symbolizes how agriculture strengthens Iowans (whether they farm or not).
Nine facts were provided, along with a write-in option, but one fact soared above the rest, winning 41% of all votes and more than tripling the output of the runner-up.
The champ: 97.5% of Iowa farms are family farms.
The impact agriculture has on Iowa's economy (with
1 in 5 Iowa jobs stemming from agriculture
), the renewable energy farming supplies, and the
innovative work farmers are doing to protect our land and water
all received lots of votes – hundreds, in fact – but the statistic that still hits closest to home for Iowans is the
97.5% of Iowa's roughly 88,500 farms that are family-owned
.
By Zach Bader. Zach is Iowa Farm Bureau's Online Community Manager