Thankful for Farmers Ensuring Food Safety, Sustainability at Home and Abroad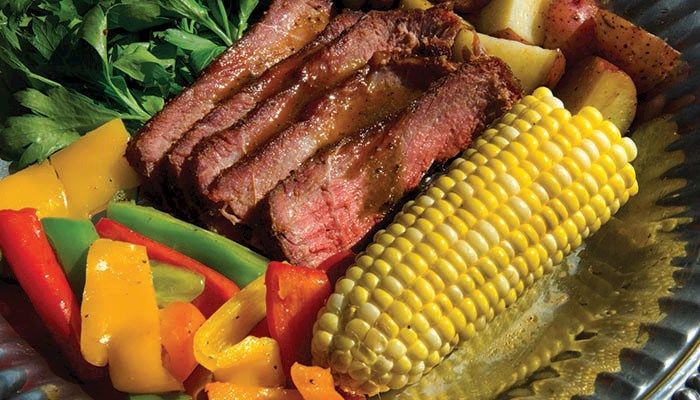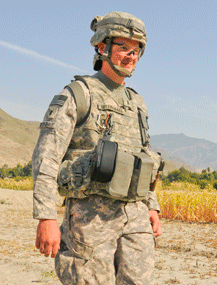 Here's a fact to chew on. Food safety plays a more important role in Thanksgiving dinner than any other factor, but it will receive little (if any) discussion around your family's table this year, trumped by the day's slate of football games and Black Friday plans.
We sit down for Thanksgiving dinner knowing that the meat on our plates comes from livestock raised by American farm families with years (even generations) of experience caring for animals – farmers who ensure proper livestock nutrition, keep health records on their animals, treat them with government-approved and veterinarian-recommended medication when necessary, and work to guarantee their comfort in all conditions. That's true whether you enjoy a traditional turkey meal, pork, beef, or chicken.
But not everyone enjoys the same confidence in their food.
When First Lieutenant Scott Rottinghaus and the Iowa National Guard's 734th Agri-Business Development Team arrived in Afghanistan in August, their mission was to improve food safety and growing practices in ways that Afghans can sustain by themselves.
Months later, Rottinghaus and his team are heartened to see rural residents in the Kunar Province embrace methods to improve animal health, crop production, and food storage.
"A lot of steps go into sustainability and food safety that we just take for granted in the U.S.," said Rottinghaus, who also raises hogs and grows corn and soybeans with his parents and uncles in eastern Iowa. "Those practices are more common in urban parts Afghanistan, but they're not as widely adopted in rural areas, which is why we're focusing our efforts there."
For example, Rottinghaus and his team are working cooperatively with Afghan officials to foster strong working relationships between local veterinarians and farmers. Having a close relationship with the local veterinarian makes sense to American livestock farmers, who are frequently in touch with their vets via phone, monthly meetings, emails, and live farm visits. Depending on the time of year and current health risks, it's not uncommon for a farmer to receive updates and advice from a vet several times a month. That's not the case in the Kunar Province.
"Many of the farmers we're working with aren't use to going to the vet on a regular basis or at all," said Rottinghaus. "The relationships haven't been formed, and the cost scares some farmers away. We're helping them manage the cost and convenience hurdles in the short-term, so that hopefully they'll buy into the importance of going to the vet for the long-term care of their livestock and food safety."
Education and resources also play critical roles in changing other aspects of Afghan agriculture and food storage. The Agri-Business Development Team operates a series of demonstration farms around the province, providing local farmers with insight on everything from irrigation to alternative crops options (like alfalfa and barley) and orchard and greenhouse management. The team also helped purchase a cool storage unit, which locals use cooperatively to keep their food fresh.
"Just like farmers in the U.S., Afghans want to know that the investments they're making will pay off in the form of better animal health, food production, resource management, and food safety," said Rottinghaus. "We're giving them some of the tools to improve food production and storage, so they'll be able to sustain those efforts when we leave in mid 2011."
Rottinghaus and his fellow soldiers know there's still plenty of work to do before that time comes. Last month troops helped assess the harvest of corn and rice – "here they pick the whole ear of corn, husk it, and dry it in the sun," Rottinghaus explained. This month the team is monitoring the planting of winter wheat and working on plans for spring demonstrations.
Staying busy doesn't make Thanksgiving away from home easier, but the progress Rottinghaus and his team are witnessing inspires confidence in their mission to bring food safety and sustainability to another part of the world.
"Right now I'm enjoying being here and will be excited to go home when the time comes," said Rottinghaus. "The last few months have given me a greater appreciation for the food security we have in the U.S., and I'm honored to share that with the people of this country."
Photo captions:
photo 1: 1st Lieutenant Rottinghaus, a production agriculture specialist for the Iowa National Guard's 734th Agribusiness Development Team, surveys the site of a prospective demonstration farm site in the Marawara District of Afghanistan's Kunar Province earlier this fall. Rottinghaus is walking between two Afghan corn fields, which average approximately 30 bushels/acre, compared to Iowa corn fields that average more than 160 bushels/acre. His team's mission is to assist the provincial government in providing more robust agricultural services to its citizens. They will be deployed to Kunar Province until early summer 2011.
Photo 2: Rottinghaus speaks through an interpreter to an Afghan farmer near the site of a prospective demonstration farm site in the Marawara District in early November.
photo 3.: Rottinghaus discusses the layout of a planned demonstration farm site in the Marawara District with Master Sgt. Bill Dunbar of Mason City, a construction specialist for the Ag Development Team.
Written by Zach Bader
Zach is a Communications Specialist for Iowa Farm Bureau.