Teaching about nutrition and connecting to the farm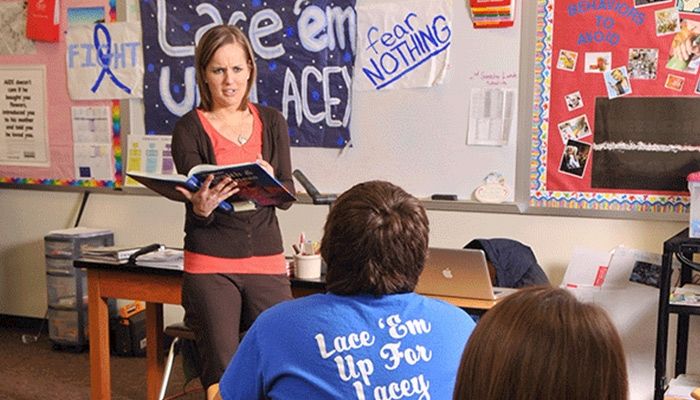 There's a certainly a bumper crop of misinformation floating around in social media about food safety, healthy eating and modern farming practices. And I recently got to talk with folks who see it first-hand: Iowa's Family and Consumer Science (FCS) teachers.
At the recent Iowa FCS Educators Conference, I was asked to discuss Farm Bureau's new Iowa Dish e-newsletter
for foodies and to share a few tips on how to keep up with food trends.
The FCS educators told me that everything they teach about food in their classrooms connects back to the farm.
Yet many students today, even in rural Iowa, don't know a lot about their food – how to cook it, how to shop for it and how it gets from the farm to the plate, they said.
The FCS teachers explained that they spend a lot of time teaching students about nutrition basics and how to prepare healthy meals at home. And the first thing they teach students is proper food safety.
The FCS teachers told me that they sometimes bring up current food topics in class. However, like many of us, they don't always feel comfortable discussing controversial topics, such as genetically modified (GMO) foods or organic farming, because they don't know where to turn for information.
I encouraged the teachers to check out the Best Food Facts
website, which offers a wealth of information from the experts about food issues in the news.
And to keep up on current food issues, I encourage everyone to keep following (and commenting on) our Farm Fresh blog, where we cover timely topics on food and farming.
Also, feel free to ask a local farmer what he or she thinks about something you've seen or heard about your food. After all, farmers are foodies, just like the rest of us, and they are the true experts about agriculture.
By Teresa Bjork. Teresa is senior features writer for the Iowa Farm Bureau Federation.