Take advantage of year-end health care savings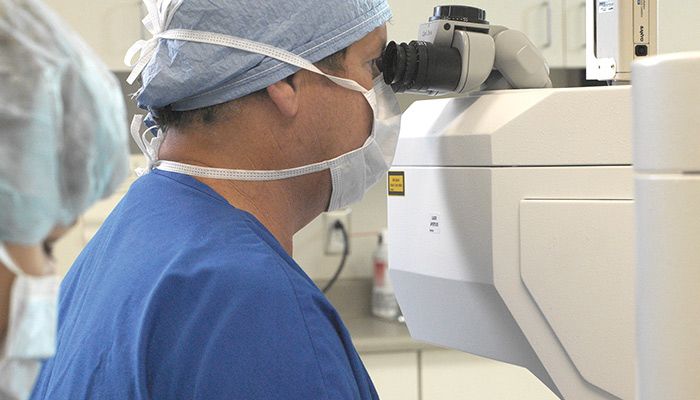 Looking for a way to spend those remaining health care dollars in your flexible spending account before the end of the year? Or are you thinking ahead about setting aside dollars in 2017? Wolfe Eye Clinic and ClearValue Hearing offer exclusive savings for Farm Bureau members in Iowa.
If you're considering LASIK eye surg­ery to reduce or eliminate the need for glasses or contact lenses, Wolfe Eye Clin­ic offers a 20 percent savings on all-laser LASIK eye surgery for Farm Bureau members, a savings of almost $900.
This exclusive benefit includes the initial evaluation and examination, the procedure itself, follow-up visits for one year and any necessary enhancements for up to two years.
Wolfe Eye Clinic physicians have more than 33 years of experience and have performed more than 45,000 refractive procedures. Evaluations are performed at the Wolfe Eye Clinic offices in Ames, Cedar Falls, Cedar Rapids, Fort Dodge, Iowa City, Marshalltown, Waterloo and West Des Moines.
Visit  www.wolfeeyeclinic.com/lasik or call 1-800-237-5393 for more information on LASIK or to schedule an appointment. Be sure to present your Farm Bureau membership card at your initial evaluation to receive your 20 percent discount.
The ClearValue Hearing Healthcare Benefits Plan is available to all Farm Bur­eau members at no cost and guaran­t­­eed automatic pre-approval. The com­prehensive plan is a lifetime, 100 percent voluntary hearing health care plan that supplements existing insurances and Medicare.
The plan includes free annual hearing screenings for you and your immediate family, referrals to ClearValue Hearing's network of recommended local hearing professionals, advanced hearing solutions with the latest in hearing aid technology, up to 60 percent off the manufacturer's suggested retail price on all Starkey Hearing instruments and free batteries (one box per instrument with purchase of a new aid).
Call 1-888-497-7447 for more information about the ClearValue Hearing Healthcare Benefits Plan.
Need help with rising healthcare costs?
If you pay for health insurance premiums or out-of-pocket health care costs, you may qualify for IRS-approved tax-savings plans administered by BASE. To learn if your business or farm meets IRS qualifications for these tax-savings plans, call BASE at
866-550-5525
. BASE offers our members exclusive savings on their plans if you qualify.