Spring cleaning? find a new home for your stuff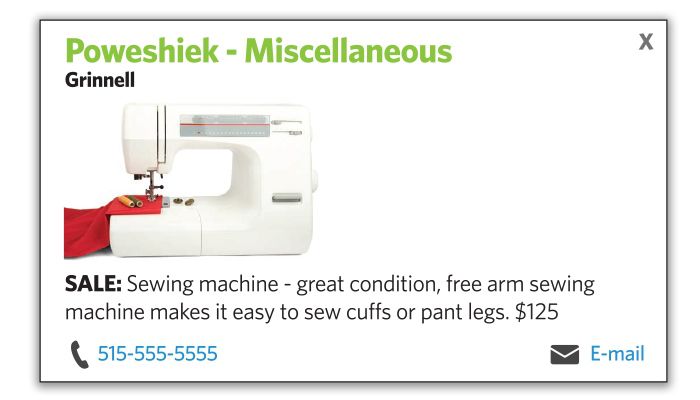 If you're planning to get started on your spring cleaning projects this month, you likely will rediscover an old lamp, a sewing machine or other household items in your basement that you don't want, need or have time for anymore.
Whether you're looking to sell, buy or trade, the free Farm Bureau member exchange ads can help. Members can use free exchange ads to sell farm, personal or household items that are posted on https://www.iowafarmbureau.com/ExchangeAds.The online exchange ads have been enhanced to include up to three photos.
To contact a seller or place an ad, you will need to log in as a member. Search and view ads by category, county or key words. Click on "Place Ad" to submit an exchange ad online for an item you want to buy or sell.
Once the ad has been approved by your county Farm Bureau office administrator, you will receive an email confirmation message. After approval, the ad will be placed in the queue and appear on the Iowa Farm Bureau website and in the printed Iowa Farm Bureau Spokesman publication sent to 90,000 households the following week.
Exchange ads run for two weeks at a time. If you have questions or would like more information, please contact your county Farm Bureau office.
Save on clean-up supplies
From April showers to damaging summer storms that bring hail or even tornados to Iowa, Grainger has the tools to manage just about any disaster or project.
With same day shipping of orders received by 5 p.m. Monday through Friday, you'll get it quickly. Members qualify for free ground shipping of all orders and deeper discounts on more items. For details, visit www.iowafarmbureau.com/member-benefits, or call the Member Helpline at 866-598-3693.