Spend a day at the orchard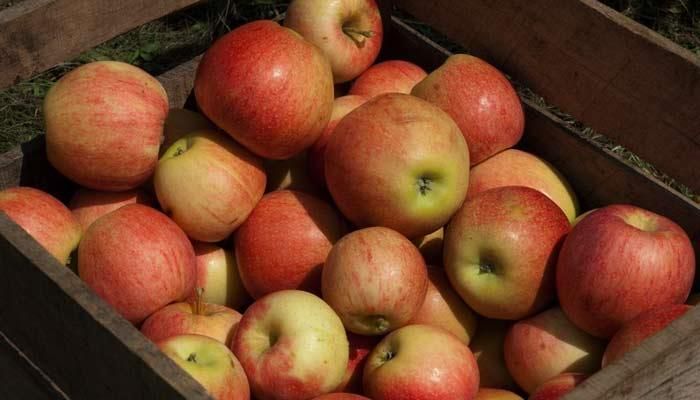 Autumn in Iowa is bittersweet. We love the fall colors, the hoodie sweatshirts and the harvest sunsets. But we also know that a cold, snowy winter is just around the corner.
So why waste a minute of this lovely fall weather sitting inside? Hit the road with your family and visit a local apple orchard or pumpkin patch.
Iowa's apple and pumpkin farms offer a scenic glimpse of life in the country, when the combines are rolling in the fields at harvest.
But more important to kids, a day on the farm is a whole lot of fun.
Iowa's "agritourism" destinations provide unique activities for the whole family – from the toddlers to the dads (many of whom, admittedly, may be reluctant to give up precious football-watching time).
But the farms do their best to make a visit memorable. For example, Center Grove Orchard near Cambridge lets children play in a shallow corn kernel "pool." Families can explore a pig-shaped corn maze at the Atwood pumpkin patch near Fairfield, or launch a pumpkin 300 feet in the air with a catapult at Carroll's Pumpkin Farm near Grinnell.
Plus, your kids can pick the perfect pumpkin right out of the field, or eat an apple straight off the tree. They can pet baby farm animals and see for themselves that milk and pork chops don't come from the grocery store; they come from hard-working Iowa farm families.
So make a trip to an Iowa apple orchard, pumpkin patch or corn maze a new family tradition. After all, you can always watch the football highlights on Sports Center, but how often do you get a chance to play "pumpkin bowling" with your kids?
To find an Iowa apple orchard, pumpkin patch or corn maze near you, visit the Iowa Department of Agriculture's website at
http://idalsdata.org/IowaData/fruitAndVegetableDirectory.cfm
.
Wondering what to do with all those apples, pumpkins and squash when you get back home? Here are a few recipes I'm looking forward to trying this fall:
- Sarah's Applesauce from
Allrecipes.com
- Apple Dumplings from the
Pioneer Woman
- Pumpkin Pie Oatmeal from
Good Life Eats
- Roasted Butternut Squash Pizza from
Two Peas and Their Pod
Written by Teresa Bjork
Teresa is a features Writer for the Iowa Farm Bureau.