Sorry robins. The new first sign of spring is cover crops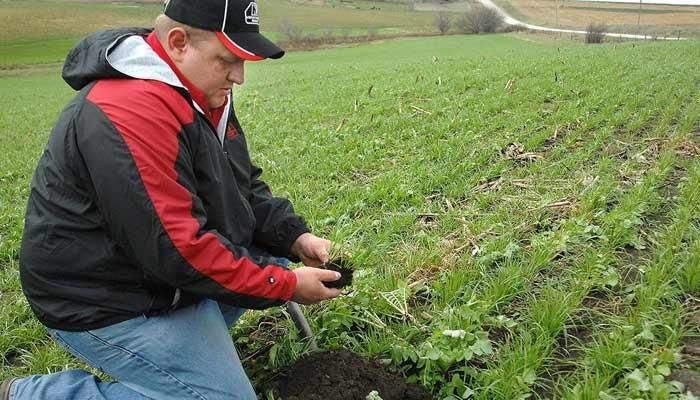 The weather was so wonderful this past weekend, I decided to take a mini road trip to Cedar Rapids to check out the Grant Wood exhibit at the art museum and do a little exploring.
This time of year, the scenery in Iowa has that snow-just-melted look, mostly flattened patches of brown grass and muddy puddles, nothing like the rolling green hills of Grant Wood's "Young Corn" painting at the museum.
But to my surprise, I did see a few flashes of green in fields along Highway 30. These fields were planted last fall with cover crops, which green up as soon as the snow melts in the spring, even before our lawns wake up from winter dormancy.
These cold-tolerant grasses and legumes help hold soil in place during the winter, while also helping improve soil quality and adding nutrients back to the soil to boost crop yield.
Cover crops also scavenge nitrogen that is naturally in Iowa's rich soils. That helps keep the nitrogen from ending up in surface water.
A growing number of Iowa farmers are planting cover crops for the conservation benefits, so Iowans should expect to see more fields of green around St. Patrick's Day for years to come.
No offense to the robin, but there's now a new sign of spring in Iowa. It's a field of green cover crops sprouting up from the fields, a positive sign for good things to come.
By Teresa Bjork. Teresa is Iowa Farm Bureau's senior features writer.