Savor Iowa's fall flavors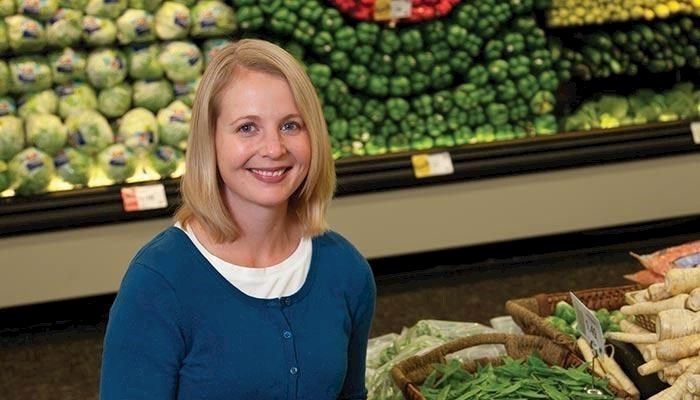 Even if you're the type that loves to travel to exotic places, you must admit that there's something special about the fall pumpkin spice season that you can only experience here in Iowa.
A few weeks ago, I visited my family in Marshalltown to watch the town's annual Oktemberfest parade. (The theme this year was "Fire. Ice. Iowa Nice.") 
Employees from local meat processor JBS created one of the biggest floats in the parade. And to my surprise, instead of tossing candy into the crowd, the JBS employees handed out free packages of frozen pork tenderloins. 
Even the group of retirees sitting next to us, who encouraged our kids to grab all the crushed parade candy on the street, literally leapt from their lawn chairs to grab the pork bundles. 
And who could blame them? Seriously, free meat is so much better than trampled Tootsie Rolls. 
October is National Pork Month, and in this issue of the Iowa Dish, we take a closer look at the latest Iowa Farm Bureau Food and Farm Index®, which shows that the majority of Iowa grocery shoppers say they would buy more meat after learning about all the nutritional benefits of protein-rich, immunity-boosting real meat. 
We also talk to an Iowa State University animal scientist about how cattle fit into the carbon cycle and how farmers work everyday to raise beef sustainably. 
In addition, if it seems like you're cooking more at home these days, you aren't alone. We check in on the latest home cooking trend and share recipes for preparing quick and nutritious meals from your own kitchen. 
And a gentle reminder: Watch out for farm equipment on the roads this harvest season. Slow down, give farmers plenty of room, and avoid distractions. 
Iowa farmers – and the people who work in the entire food supply chain - need our support and thanks for all they've done to provide us with healthy, high quality foods during these difficult times.
Do you have a question about how your food is grown and raised? Send me an email at tbjork@ifbf. We may feature your question in a future issue. 
Stay safe.


Teresa Bjork
Editor, The Iowa Dish
Return to The Iowa Dish