Riding past the real Iowa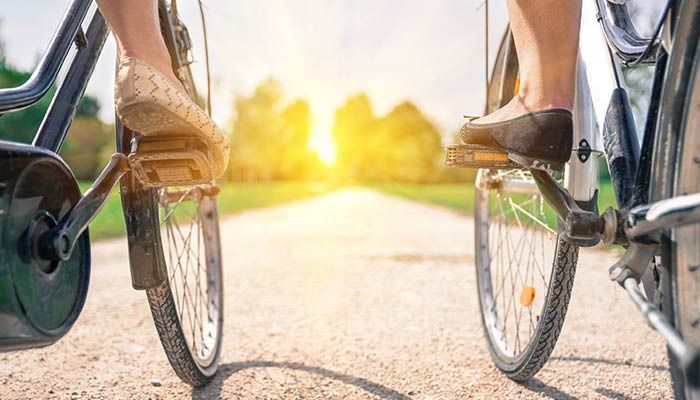 Last week, my mom called me up to ask if I wanted to join her on the annual Bolan bike ride.
Perhaps you've heard of Bolan, Iowa. It's an unincorporated town in Worth County, just a few miles from the farm where I grew up. Bolan's claim to fame is that, back in 1989, the town's entire population of about a dozen residents traveled to New York City to appear on the Late Show with David Letterman.
Each fall, Bolan hosts an annual harvest festival and a bike ride that loops around to other small towns in the area. Cyclists can choose from the 12-mile, 30-mile, 40-mile or 50-mile loop. My mom and I decided on the 12-mile route, mostly because we wanted to get back early for the free pie waiting for us at the finish line.
It's the second year that Mom and I have signed up for the Bolan ride. What I enjoy most about the ride, besides getting to spend some one-on-one time with my mom, is the beautiful country scenery.
We started out by traveling about 4 miles south down a new county black top (no potholes!). We rolled past golden corn and soybean fields and saw pretty farms, many with backyard pumpkin patches and a few horses near the barn.
We then turned east toward the town of Grafton. Just a half-mile outside of the city limits, we passed a turkey barn. As we rode by, the large Tom turkeys popped their heads out of the windows, and the birds sang out a mass gobbling like a choir welcoming us to church.
We stopped at the Grafton library to rest our legs, and my mom made friends with a Golden Retriever who likes to greet the library visitors. Then we got back on our bikes and rode past the grain elevator on Main Street, where farmers were unloading corn that came right off the fields.
We traveled about 4 miles north on another county blacktop, passing a silver combine harvesting corn, plus another dozen or so wind turbines. At one point, we were so close to the turbines we could hear the blades "whoosh" as they turned in the wind. We stopped to take photos of the two of us on our bikes, with the corn and windmills as a backdrop.
Finally, we turned west back towards Bolan. To be honest, this final stretch of road was a blur because we were hit by a headwind and struggled to climb the last hill. But I do remember hearing a rooster, and then seeing chickens in the ditch of a farmyard.
It was so much fun to see the corn harvest up close and to rediscover the diversity of Iowa agriculture. And yes, the pie was excellent, too!
Before the winter arrives, make sure to take your family for a drive, or a bike ride, out in the country. Stop to watch the combines in the fields, or visit a local pumpkin patch, apple orchard or corn maze. We're lucky to live in a state with so much bounty, and beauty, all around us.
Written by Teresa Bjork
Teresa is a features Writer for the Iowa Farm Bureau