Recipe: Big Game Italian Pork Sandwiches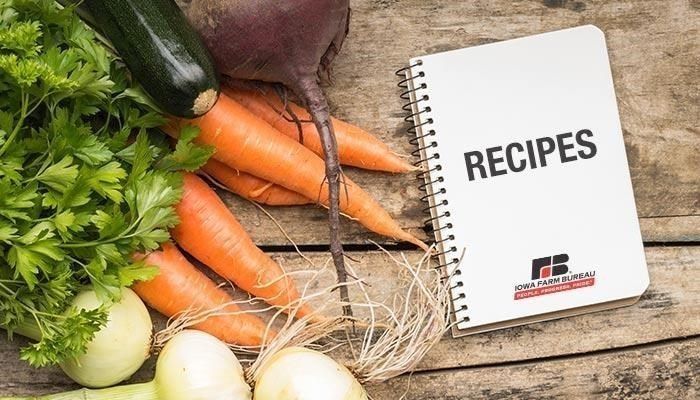 For Italian Pork:
1 pork loin roast (weight: around 3 pounds)
1 packet of dry Italian dressing mix
1 teaspoon seasoned salt
1/2 teaspoon ground black pepper
1/4 cup Italian dressing
6 tablespoon cold butter cut into 1 tablespoon chunks
1/2 cup chicken stock
For Peppers and Onions:
2 teaspoons vegetable oil
1 tablespoon butter
1 yellow onions, cut into 1/2-inch rings, then rings cut into half
2 bell peppers of various colors, cut into 1/2-inch strips
3/4 tsp garlic salt
1/4 tsp black pepper
To complete sandwiches:
6 sturdy hoagie rolls
2 tablespoons butter for spreading onto rolls
3/4 pound of provolone or pepper jack cheese, grated
Instructions:
Remove pork loin roast from packaging; set on a plate or cutting board. Combine dressing mix, seasoned salt and black pepper. Rub into roast; place in slow cooker. Pour Italian dressing over roast. Place tablespoon-sized pats of butter on top of roast. Add chicken stock around sides of roast. Cover and set slow cooker on low setting for 6 to 8 hours, or high for 3 to 4 hours until roast shreds.
In a large skillet over medium heat, add vegetable oil, butter and onions. Cook until onions begin to soften, 3 to 4 minutes. Add pepper strips, garlic salt and black pepper. Cook, stirring often, until onions and peppers are tender, but not mushy, 5 to 7 minutes. Remove from heat, set aside.
To assemble, shred and chop pork loin roast into bite-sized pieces. Return pork to slow cooker, and stir pork with remaining cooking liquid.
Butter and toast hoagie rolls, if desired.
Place six rolls into a 9×13 baking dish.
Fill rolls with ample amounts of pork and onion/pepper mixture. Top with grated cheese. Bake at 450 degrees Fahrenheit until cheese is melted and golden, 5 to 10 minutes.
Note: It is important to have a hearty bun, because of the juiciness of the sandwich. If your bun is light, fluffy and soft, the juices may soak through, and you'll have a soft sandwich. Toasting the buns helps keep them sturdy too. Depending on the size of the hoagie buns you get, you may have to snip the ends of them off to fit nicely in a 9×13 pan.
Return to The Iowa Dish