Recipe: Antipasti holiday skewers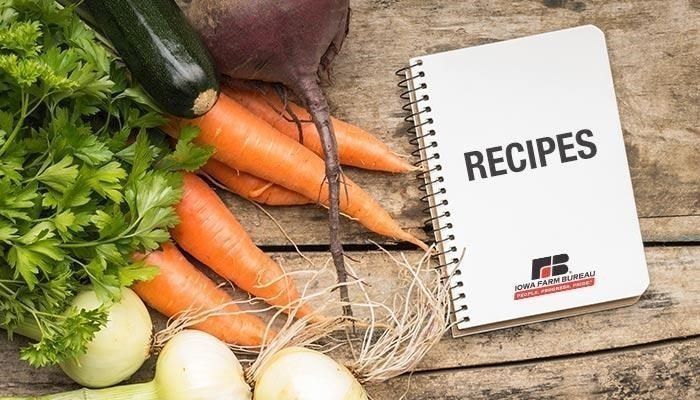 Ingredients:
1 package (9-ounce) cheese-filled tortellini cooked al dente and cooled
1/2 cup fat-free Italian dressing
8-ounce block of reduced-fat Swiss cheese, cubed
2 cups baby spinach leaves
32 pieces turkey pepperoni
3-1/2 cups cherry tomatoes
16 wooden skewers
Directions
In a large bowl, marinate tortellini in Italian dressing for 30 minutes in refrigerator. To assemble skewers, start with two pieces tortellini, one cheese cube, two spinach leaves, one pepperoni slice (folded in fourths), one tomato and repeat again. (Each skewer will have total of four pieces tortellini, two cheese cubes, four spinach leaves, two pepperoni slices and two tomatoes.) Repeat until 16 skewers are made. Refrigerate until serving.
Return to
The Iowa Dish