Real meat, real good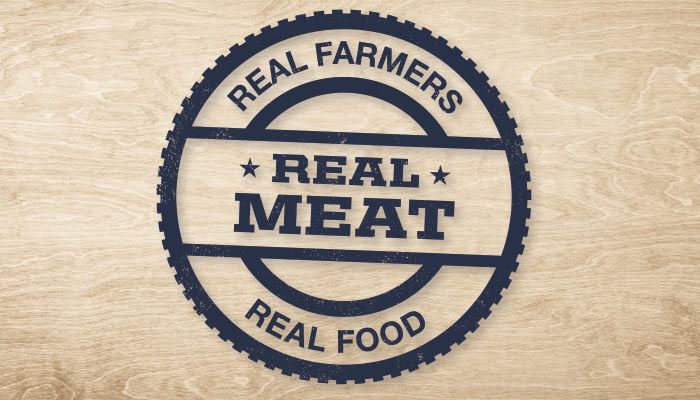 The Iowa State Fair is the place to feed our love of high-quality, Iowa-raised meats and to recognize the Iowa farm families who work year-round to provide nutritious, safe and protein-rich food for all.
This summer, fair-goers are invited to visit Farm Bureau Park at the 2019 Iowa State Fair to celebrate "Real farmers. Real food. Real meat."
Farm Bureau Park, located east of the Varied Industries Building along the Grand Concourse, will offer fun games and prizes to highlight the benefits of animal-based proteins and introduce the Iowa farmers and families who raise it.
"Every day, farmers work to provide consumers with healthy choices," says Dana Ardary, Iowa Farm Bureau marketing manager. "We want to get people talking about the benefits of meat protein and all the nutrition you can only get from animal-based proteins."
Visitors to Farm Bureau Park will learn more about the nutritional benefits of animal-based proteins, as well as how Iowa livestock farmers work to protect the environment and the well-being of farm animals.
Farm Bureau members can enter for a chance to win a Traeger wood pellet grill and a meat bundle from Fareway grocery stores.
Fareway CEO Reynolds Cramer will also serve as a celebrity judge at the Iowa Farm Bureau's annual Cookout Contest on Tuesday, Aug. 13 on the Grand Concourse of the Iowa State Fair.
Starting in August, Iowa Farm Bureau is teaming up with Fareway to celebrate "Real farmers. Real food. Real meat" in Fareway stores across the Midwest. Fareway's delivery trucks and in-store promotions will feature Iowa farm families who raise high-quality, safe and nutritious beef, pork and poultry.
And a special meat package giveaway will be held at all Fareway stores throughout Iowa. Stay tuned to www.iowafarmbureau.com for the announcement.
Indeed, Iowans recognize the nutritional value of animal-based proteins. The recent Iowa Farm Bureau Food & Farm Index® shows that 99% of Iowan grocery shoppers purchase meat each week.
"Iowans have several options for protein in their diets today including vegetarian sources, but animal protein continues to be important because it is a high-quality or 'complete' protein containing all the essential amino acids," says Ruth MacDonald, RD, PhD, Iowa State University professor and chair of the Department of Food Science and Human Nutrition. "Pork, for example, contains one of the highest amounts of protein per serving, and also provides needed minerals like selenium, zinc, and iron and vitamins B12, B6, thiamin and niacin. Lean pork is a safe, affordable choice for adding protein to a healthy diet."
Research also shows that high-protein diets can help with weight loss and prevent muscle loss, which is especially important for those of us who are 40 and older, when our bodies start losing muscle.
For more information about upcoming "Real farmers. Real food. Real meat" promotions and contests, visit www.iowafarmbureau.com.

Return to The Iowa Dish