Raise a glass - or a spoon - to dairy farmers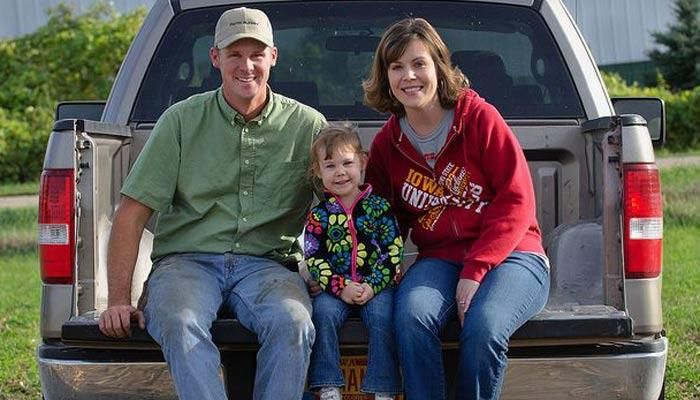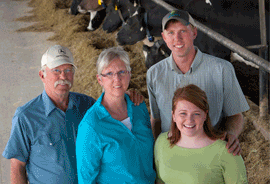 While enjoying a dish of ice cream in celebration of June Dairy Month with my fiancé the other night, I couldn't help but think of the dairy farmers who play a role in producing fresh products that go into the cool, creamy treat.
It reminded me of the two young couples I met in northeast Iowa a few weeks ago while on assignment for the Spokesman.
There's no getting around it, dairy farming is hard work that never ends. The cows, of course, don't take off weekends or holidays. But I quickly discovered that these young couples were more than up to the challenge of providing wholesome and locally-sourced milk and other dairy products for Iowa and the Midwest.
The first couple was Nick and Jessie Westhoff of Guttenberg. They gave up their off-farm jobs and dedicated their lives to dairying.
That meant early mornings and long days. They milk their 68 Holsteins two times per day-at 5 a.m. and 5 p.m.
The 26-year-old producers have won awards for milk quality, and take the job of providing wholesome milk seriously. "If you can get a good job in town and have your weekends off, I don't blame people for not doing it (dairying). But somebody needs to," Jessie said.
The second couple was Klark and Brittney Telleen of Monticello. This couple, also in their 20s, milk nearly 200 cows three times daily with his parents and three other individuals. Like the Westhoffs, the Telleens don't complain about their shifts and say it's their job to produce a fresh, quality product for consumers.
"We take a lot of pride in what we do and we're excited to be milking cows, feeding cattle, and providing consumers with quality product," Klark said.
So whichever way you celebrate June Dairy Month—by eating cheese, enjoying a thick milkshake, or enjoying yogurt-think of the Westhoffs, the Telleens and other dairy farmers throughout Iowa who play a role in providing a safe, nutritional product not just during the month of June, but every day of the year.
Written by Bethany Pint
Bethany is an Ag Commodities Writer for Iowa Farm Bureau.