Question: Now that spring produce is arriving in grocery stores, what are easy ways to add more fruits and vegetables to my family's diet?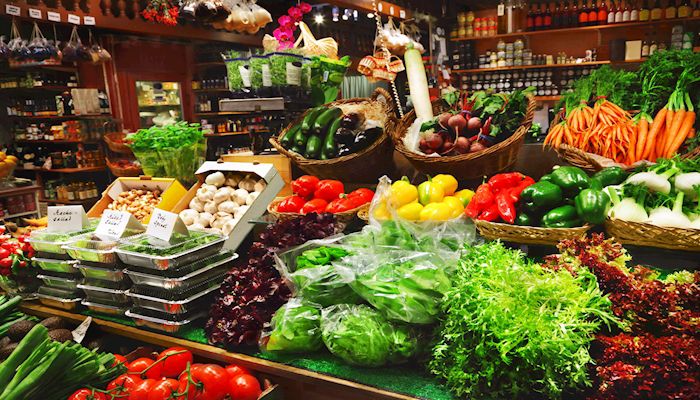 Fresh, frozen or canned fruits and vegetables all count toward the recommended five fruits and vegetables a day, says Rachel Wall, registered dietitian and human sciences specialist in nutrition and wellness with Iowa State University Extension and Outreach.
A number of factors, including cost, seasonality and personal preference, may influence your choice on which form of produce to choose, Wall says. Fresh, frozen or canned are all good options and count towards produce intake.
If choosing canned, look for low salt or no-salt added vegetables and fruit packed in water or its own syrup, Wall says. When selecting frozen, skip varieties with sauces as they add extra salt, fat, and sugar.
Wall offers four simple ways to add more fruits and vegetables to kids' diets:
Include a fruit or vegetable with each snack. Easy ideas include apple slices and peanut butter, bell pepper strips and hummus, and salsa with whole-wheat tortilla chips.
Think ahead. Set aside an hour each week to prepare produce items. Portion produce into individual servings and place in a designated "produce box" in your refrigerator. Produce can also be cut-up for entrees you plan to prepare for the upcoming week.
Store it right. Proper storage of produce is key to getting the most bang for your buck. Iowa State University Extension and Outreach's Produce Basics sheets provide useful storage and preparation tips: https://spendsmart.extension.iastate.edu/cook/produce-basics/
Get the kids involved. Children are more likely to eat items they have helped prepare. Get the kids involved by having them help select produce items at the grocery store. Kids can also help you wash and store produce items, and even cut them up, depending on their age.
For kid-friendly recipes and videos, visit ISU Extension and Outreach's "Spend Smart. Eat Smart." website: https://spendsmart.extension.iastate.edu/.

Return to The Iowa Dish