Question: How do I ensure that Halloween candy is safe for kids with food allergies? And is organic candy any healthier for kids?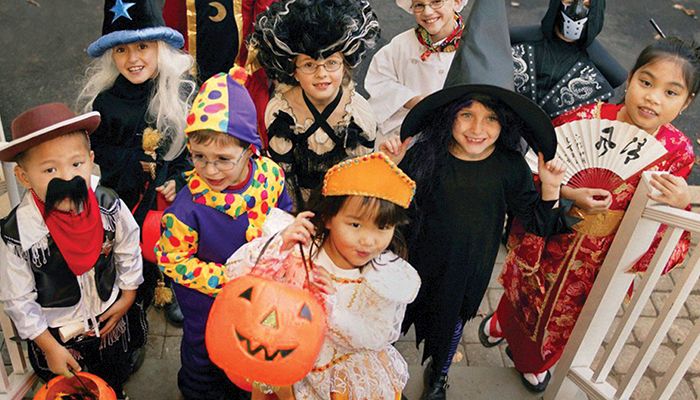 You can help make sure that children with food allergies don't miss out all on the Halloween fun.
More and more Iowa families are participating in the Teal Pumpkin Project. When neighbors place a teal-painted pumpkin in front of their homes, it shows families that they are offering non-food treats – such as stickers, temporary tattoos, pencils or party favors – that are safe for kids with food allergies or other eating challenges, says Nicole Tramp, an Iowa State University dietitian.
Tramp says food allergies can be life-threatening for some kids, so it's important to avoid cross-contamination of foods.
"Don't take homemade treats from other people. Even if they did specifically make it for your child (with a food allergy), it can still be cross-contaminated with something else," she says.
And when you're shopping for Halloween, you might see candy marketed as "organic" or "natural" and think they may be a healthier choice.
However, sugar is sugar, Tramp says. Whether it's organic cane sugar or high fructose corn syrup, your body doesn't know the difference, Tramp says.
"If you look at the packages, chances are they are going to have pretty close to the same amount of sugar," she says.
"Remember, it's one day a year. So if you want to buy the regular Kit Kat bars, buy the regular ones. It's still sugar when it comes down to it."
For more information about the Teal Pumpkin Project, and how to add your house to a map of food allergy-safe trick-or-treat spots, click here.
Return to
The Iowa Dish