Protecting the water, protecting Iowa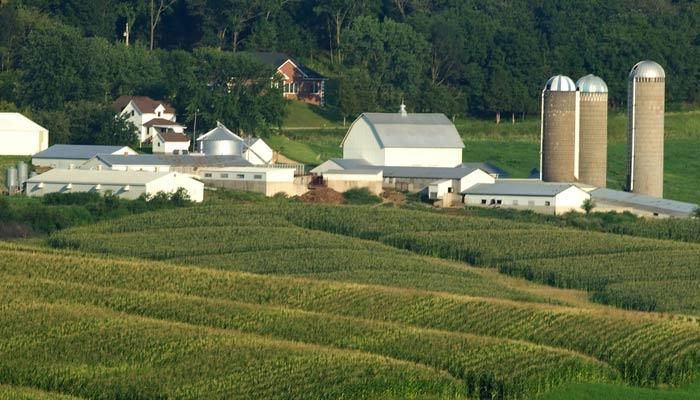 With spring around the corner, Iowa is on high alert for another year of flooding. After a wet fall and the snowiest winter on record, the fields over much of the state are completely saturated. Even with only normal spring rains it's likely that rivers and streams could swell out of their banks, threatening farms, rural residences and cities.
It's impossible to know whether potential flooding in 2010 will match Iowa's disaster of two years ago. But farmers, rural residents and city folks all know that conditions are right for another round and vow not to be caught off-guard. Iowa Gov. Chet Culver has declared March Flood Awareness month, saying: "What happened in 2008 has made us all aware of the need to be prepared."
It's prudent to be prepared for spring floods after the fall and winter weather Iowa has experienced. But it's even better to have a history of taking constructive steps to significantly improve water quality, save soil and reduce the potential for flood damage – something we can learn from Iowa's farmers.
A study by Iowa State University found that Iowa farmers and citizens invest about $435 million each year on agricultural conservation practices. Many have added
terracing
, installed
grass waterways
and planted
buffer strips
, all of which help improve water quality and help slow the flow of excess surface water. That means rainfall has more time to soak into the soil instead of tumbling downstream. Many Iowa farmers have also adopted
conservation tillage practices
, which leave more crop residue on the surface of fields after harvest, once again slowing water flow and giving rainfall more time to percolate into the soil.
Iowa farmers have enrolled more than a half million acres in the continuous Conservation Reserve program (CRP), the most of any state in the nation. The state's farmers have enrolled more than 80,000 acres in the federal government's
Wetland Reserve program
, the eighth largest in the nation. Farmers have also embraced the state's Conservation Reserve Enhancement (CREP) program which creates strategically-placed wetlands, to improve water quality and help minimize small-to–medium-sized rain. It's telling that the CREP program is always oversubscribed with more farmers ready and willing to participate than the state has money for cost sharing. The popularity of these conservation programs is particularly impressive because Iowa farmers implement them on some of the most productive corn and soybean land in the world.
These efforts didn't stop the floods of 2008 and certainly haven't eliminated the potential for severe flooding this spring. But they do show that Iowa farmers believe in protecting soil, improving water quality and reducing the potential for serious flood damage where they can. What can we do?
Written by Dirck Steimel
Dirck is the news services manager for Iowa Farm Bureau.