Pork: The go-to protein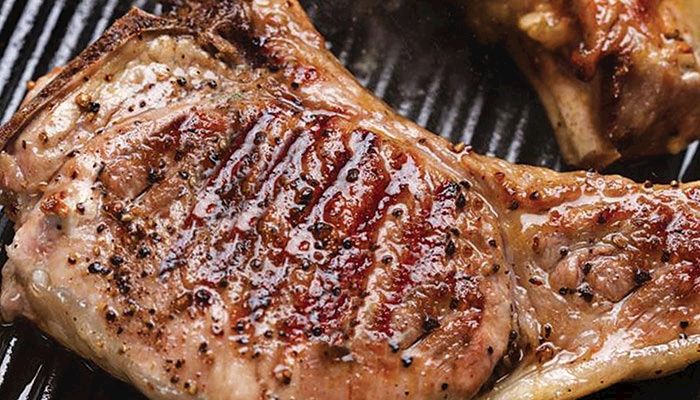 Most families have a go-to meal for busy weeknights, whether it's spaghetti, tacos or grilled chicken. In my home, our favorite quick-to-fix meals often include pork.
My husband is a wizard in the kitchen, and I'm always amazed at what weeknight meals my husband can cook up using pork.
He makes an excellent pork stir-fry, or he'll sauté pork chops with Italian diced tomatoes and add pasta. On really busy nights, he grills pork brats or pork burger patties. And on Sundays when we're watching football on TV, I'll put a pork roast in the oven so we can turn the leftovers into pulled pork sandwiches or tacos during the week.
Recently, I visited a new restaurant that showcases the versatility of pork. The Iron Hawk in downtown Iowa City serves pork raised by co-owners Rob and Char Brenneman, who are Farm Bureau members from Washington County.
Customers can find pork loin bites on the appetizer menu and pulled pork on top of pizzas. The daily specials often feature chili-topped pork burgers or pork marinara sandwiches.
The Iron Hawk's top-selling menu item is the Iowa-style breaded pork tenderloin sandwich. Co-owner Eric Voss says the pork tenderloins account for 20 percent of the restaurant's sales.
"We know that if pork is fixed right, it's as good as anything out there to eat," Rob Brenneman says.
So next time you're in the grocery store, take advantage of the October Pork Month specials and plan a meal around pork. Last week, I bought a pork roast at my local Fareway store for under $2 per pound. Pork roast is also easy to prepare in a slow cooker. Check out porkbeinspired.com for recipes.
Written by Teresa Bjork
Teresa is a features Writer for the Iowa Farm Bureau