Pizza Ranch Earns Iowa Farm Bureau's Renew Rural Iowa Entrepreneur of Month Award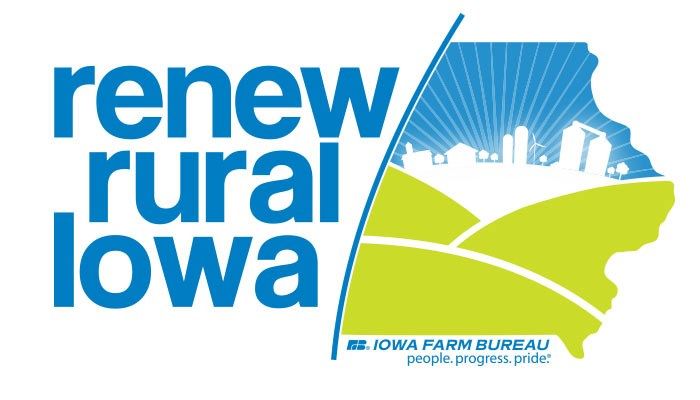 PIZZA RANCH EARNS IOWA FARM BUREAU'S RENEW RURAL IOWA ENTREPRENEUR OF MONTH AWARD
WEST DES MOINES, IOWA – May 1, 2012 – A well-known Iowa family-owned pizza restaurant chain is being recognized for its commitment to good food, community involvement and support for international needs. Pizza Ranch, headquartered in Orange City, is the winner of Iowa Farm Bureau Federation's (IFBF) Renew Rural Iowa Entrepreneur of the Month award.
The company started with one restaurant in Hull three decades ago and has grown to 66 locations in Iowa and 100 more in eight other Midwest states. "It started in an area where there is a spirit of entrepreneurialism and had the resources to get a company like this started," said Matt Schuiteman, president of the Sioux County Farm Bureau. "Pizza Ranch makes a positive impact in every community they're in."
In small-town Iowa, where many Pizza Ranch restaurants are located, the business brings jobs and supports local schools with fundraising opportunities.
"Pizza Ranch provides many opportunities for jobs and has an economic impact on our community that's very special," said Orange City Mayor Les Douma. "It raises the bar for all commercial entities."
In addition to its local community focus, Pizza Ranch is also working to support educational efforts in Ethiopia. Owner Adrie Groeneweg is switching coffee brands and working with farmers in Ethiopia to help keep a portion of coffee bean sales in the African country to support schools there.
Renew Rural Iowa (RRI) is an IFBF initiative supporting new and existing businesses through education, mentoring and financial resources. For more information, go to www.renewruraliowa.com.