Organic Romance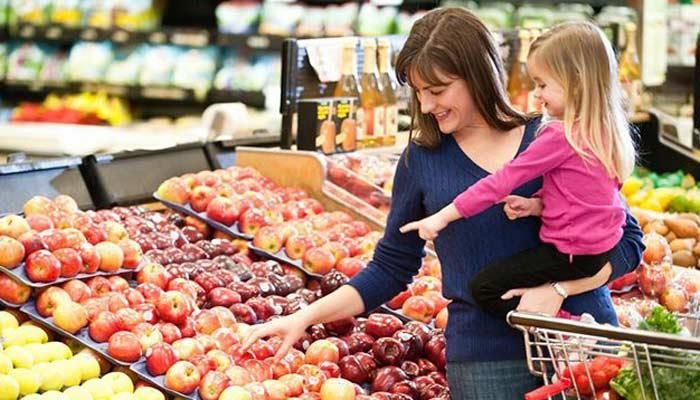 To buy or not to buy organic? That is the question.
But why does it have to be?
I thought about this question alot, while preparing this post. In fact, most of my posts are written in a very short amount of time, usually 10 minutes or less. Sometimes it's as if the words were already there, I just needed to type them out. But not today.
As a farmer, I am proud of almost every aspect of agriculture. I truly value the organic movement, because anything we can do to continue to provide food is important. We NEED every farmer, every type, every size, to continue providing food for our world.
Over the weekend, a
slideshow by WebMD
was brought to my attention. At first, I was kind of excited about it…hoping it was going to put to rest some of the myths and misconceptions surrounding conventional and organic foods. But it didn't. In fact, it went a step or two further than most articles. And I feel the need to set some "facts" straight.
1) It was stated in the slide show, that fruit and vegetables such as apples and peaches should be bought organic whenever possible, to reduce the exposure risks of pesticides. The site said, "If you can't afford to buy organic apples, scrubbing their skins under running water can help reduce pesticide residues, too."
Well, to tell you the truth people, no matter where you get your apples, you should ALWAYS wash them. Period. The same is true for organic, just as it is conventionally grown fruit and veggies.
2) Directly quoted from WebMD, "According to the Organic Trade Association, livestock on an organic farm cannot be given antibiotics or growth hormones unnecessarily — a common practice in conventional agriculture. Some experts think using antibiotics this way may contribute to the rise of superbugs. And although the risk to humans isn't clear, added hormones do show up in supermarket beef."
Let me shed some light on what happens on our farm (since I can't speak for everyone, but know that most follow the same type of protocol). We give antibiotics only when necessary, such as when an animal is showing sign of being sick. We would never consider giving all of our animals antibiotics on a set schedule for many reasons, including: a) cost, b) time and feasibility and c) we need those antibiotics to work when we truly need them. To say that most conventional ranchers use antibiotics unneccessarily is simply not true.
And on the hormone subject…let me break down the actual facts for you:
4 oz. beef from steer given hormones: 1.6 nanograms of estrogen
4 oz. beef from untreated steer: 1.2 nanograms of estrogen
4 oz. beef from non-pregnant heifer: 1.5 nanograms of estrogen
4 oz. raw cabbage: 2700 ng estrogen
4 oz. raw peas: 454 ng estrogen.
3 oz. soy oil: 168,000 nanograms of estrogen
3.5 oz. of soy protein concentrate: 102,000 nanograms of estrogen.
3 oz. of milk from cow given rBST: 11 nanograms of estrogen
3 oz. of milk from untreated (non-BST) cow: 11 nanograms of estrogen
Data from
feedstuffs foodlink
.
Hmmm…so those extra hormones are a problem, but raw peas have 400% more estrogen in them. Perhaps we need to lay off the peas? I'm kidding, of course. That would be obsurd. Right?
3) This one I found funny. Broccoli. Yep, you should grow your own organic broccoli. Have any of you grown broccoli? I have no problem with growing your own food, even broccoli. I just appreciate the ability to choose not to. I don't like the extra protein.
Well, those are just a few of the examples in the slide show…there are 29 slides to go through, all with varying degrees of ridiculousness. What's funny to me is that it wraps it all up with this advice, "One thing the experts agree on: Regardless of whether you choose locally grown, organic, or conventional foods, the important thing is to eat plenty of produce. The health benefits of such a diet far outweigh any potential risks from pesticide exposure." Oh, so the first 28 slides are supposed to make you terrified of all food not organic, and the last one says, "Eh, the risks aren't that great, just eat." Whew. I was worried for a minute.
Let's cut to the chase. When it comes down to it: eat. Eat what you want, eat sensibly and get it from whatever source you have available. Supermarket, farmer's market, online…just eat. If you have the desire and time to grow your own, do it. If you have the desire and time to shop farmer's markets, do it. If you are a busy person with limited time and whatever is at the one-stop-shop is what you can grab, do it.
It's time we stop making parents feel guilty for what we eat and just relish in the fact that we can feed our children. And by that, I mean HEALTHY foods, not just fast food.
That all being said, I respect organic farmers and see a true need for their products. There isn't a single method of agriculture that isn't needed for our future. I have not one problem with their product. Not one.
Organic farmers: thank you for all you do and the food you provide. Conventional farmers: thank you for all you do and the food you provide. WebMD: quit making me scared of the people that feed me, they're nice.
I know, because I am one.
This is a guest blog by
Val Wagner
My name is
Val Wagner
and I have 4 boys that keep me on my toes constantly! But it's so much fun! Come along on our adventures, while we give you a glimpse as to what life is REALLY like on a farm…with boys! Feel free to ask questions, make comments, give suggestions, whatever may be. I'm so glad to meet you and can't wait to tell you
my story
!