New Year's resolution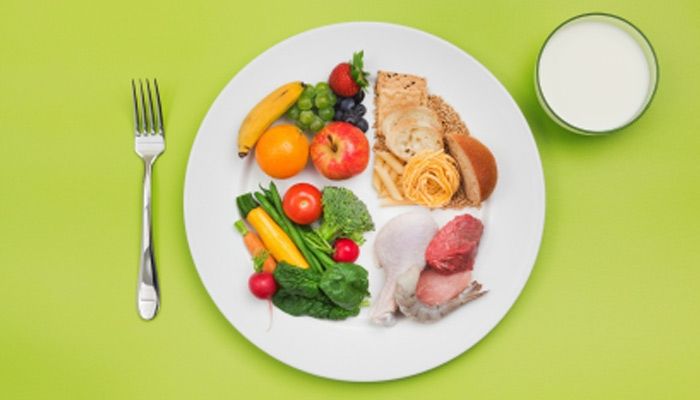 Now that the last of the Christmas cookies are gone, the New Year ushers in our renewed focus on healthy eating.
Thankfully, eating healthier doesn't have to mean snacking on celery sticks or enduring a cabbage-soup diet. Today, dieticians are encouraging Americans to add more variety to their meals by choosing colorful fruits and vegetables, as well as lean meats and dairy foods. Even a decadent piece of dark chocolate is now considered a health food, when eaten in moderation, of course.
Healthy eating has never been as easy as it is today. Walk through the produce aisle of your local grocery store, and you're likely to find a bounty of good-for-you convenience foods. I especially love the pre-cut broccoli florets that you can pop in the microwave and steam in the same bag they are packaged in. Who has the time, or the knife skills, to cut up a head of broccoli? Definitely not me.
Consumers today are demanding healthier foods to serve their families. And American farmers are listening. Down in the South, farmers are reportedly planting more sweet potatoes, a nutritional "superfood" that is growing in popularity.
Here in Iowa, farmers are focused on raising healthy livestock to provide the lean proteins that consumers demand. Did you know that a pork tenderloin is just as lean as a boneless, skinless chicken breast? In addition, more than 29 cuts of beef are considered lean by the U.S. Department of Agriculture.
Iowa is also home to more than 200 farmers markets offering a wide assortment of fresh fruits and vegetables. Many Iowa farmers are building "hoop houses," or unheated greenhouses, to extend their growing season into the winter months.
At the recent Des Moines winter farmers market, vendors were offering cool-season crops such as kale, another "superfood" that has become a trendy vegetable among foodies, according to a recent NPR article (
http://www.npr.org/blogs/thesalt/2011/12/07/143304131/superfood-kale-in-the-limelight
).
The choices really are endless when it comes to healthy eating. It just takes a commitment to making these better choices, and a willingness to try the nutritious foods that our farmers provide.
Written by Teresa Bjork
Teresa is a features Writer for the Iowa Farm Bureau.