New Parents on the Farm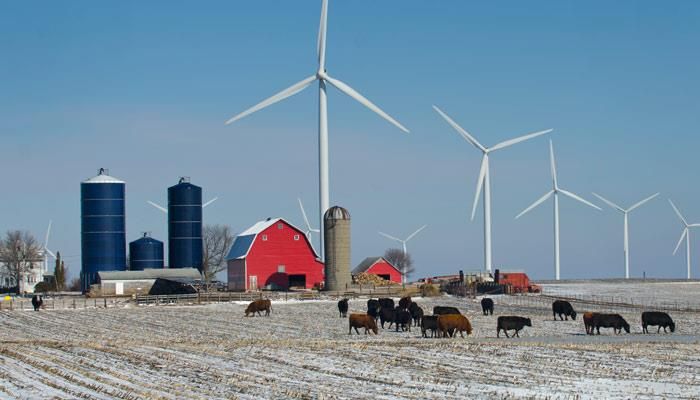 I have an almost six-month-old baby with a pretty bad case of acid reflux and some other digestive difficulties. So to say we don't get a lot of sleep at our house is a mild understatement. But, we recognize that he needs our care much more than we need a coveted night's sleep. After all, when you become a parent it isn't an eight hour a day job – it's your most important role 24-hours a day for the rest of your life.

My brother has two children under two. His youngest is one-week old. But, those two little people are not the only things interrupting his good night's rest. On top of his 24-hour-a-day gig as "Daddy," Daniel is a grain and livestock farmer. This spring he's calving 50 heifers. If you've ever spent much time on the farm, you know that calving heifers is a challenge. A heifer is a first-time mom, so they're pregnant and having their first babies. And, much like human first-time moms, they're not completely confident in what they're doing. They need the skilled hands of a seasoned professional.

My brother is out in his pastures day and night, checking on those new mommies every few hours. He's had to help at least one-half of the heifers give birth, because the calves were so large that the mom couldn't deliver them on their own. He has to teach the mommies how to care for their babies, how to feed them and how to keep them warm. He provides fresh hay for them to lie in every other day. He makes sure they have fresh water and that they're well fed. And, if it's too cold to be outside, he has to bring the cows and the calves inside his warm barn so they have a place, out of the elements. And, sometimes, those new moms get irritated (maybe they're sleep-deprived, too) and try to knock Daniel over, run at him or even hurt him. He calls the vet to help with anything he can't fix, but, ultimately, he is the primary caregiver of those new little lives and their mothers.

Meanwhile, his wife is inside trying to nurse a new little guy and keep track of a very busy 20-month old. Yet, as a farmer's wife, she knows that he cannot neglect the life outside their walls. Despite their own family's new transitions, he has to help his heifers welcome their new arrivals. He cares for his wife, his children and his animals. His hard work never rests. He is an Iowa farmer.

Written by Jessica Skinner
Jessica serves as Marketing/Event Specialist for Iowa Farm Bureau.