Mock Prime Rib, Sweet Potato Casserole, Banana Cake, Pastel Fruit Cookies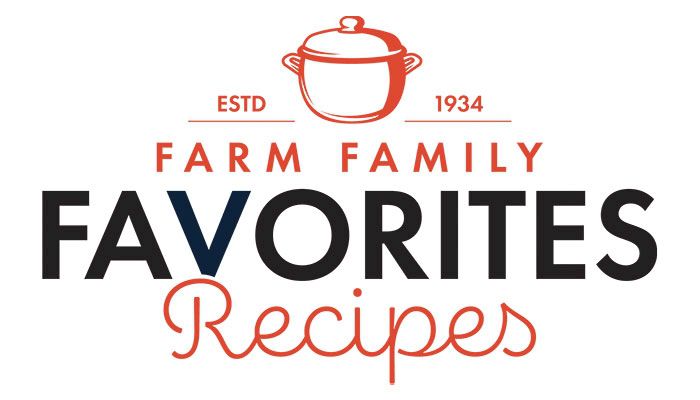 Mock Prime Rib
Geralyn McGrath, Clinton County
Ingredients:
3 - 4 lb. beef rump roast or sirloin roast
1 can beef broth
1 pkg. au jus mix
1 pkg. of Good Season's Italian dressing mix
Instructions: Place beef in crock pot. Mix the remaining ingredients together, and pour over the meat. Cook for 6 to 7 hours on high. Slice beef and put it back in the broth. Turn crock pot down until ready to eat. Use the broth as au jus or make it into gravy.
Sweet Potato Casserole
Dale & Kathy Claussen, Scott County
Ingredients:
4 c. mashed sweet potatoes or squash
1/2 c. sugar
5 tbsp. butter
1 tsp. cinnamon
2 eggs, beaten
1 tsp. vanilla
1/2 tsp. salt
Topping:
3/4 c. crushed cornflakes
1/2 c. chopped pecans
5 tbsp. butter
1/2 c. brown sugar
Instructions: Preheat oven to 375 degrees Fahrenheit. Mix casserole ingredients, and bake in a greased 2 quart baking dish for 50 minutes. Mix topping ingredients together. Remove from oven, and sprinkle topping over the top. Place back in the oven for another 10 minutes.
Banana Cake
Ann Recker, Dubuque County
Ingredients:
1 box yellow cake mix plus ingredients on box, but reduce water to 2/3 c.
1 c. (2 large) mashed bananas
1 tsp. baking soda
Nuts
Flour
Frosting of choice, white
Instructions: Reduce water from cake mix ingredients to 2/3 cup. The moisture from the bananas will make up for removing some water. Mix the rest of your cake box ingredients. Add mashed bananas and baking soda. Roll nuts in flour until very lightly coated, and add nuts to the mixture. Pour into a 9x13 inch pan. Frost with any white frosting.
Pastel Fruit Cookies
Lyle Cassel, Delaware County
Published March 1982
Ingredients: Dough
1/2 c. margarine
1/2 c. sugar
1 package flavored gelatin, divided
1 egg
3/4 c. coconut
1-1/2 c. flour
1/4 tsp. almond flavoring
1 tsp. baking soda
1/4 tsp. salt
Frosting: 1-1/4 c. powdered sugar
1 tbsp. margarine
2-1/2 tbsp. dry gelatin, any flavor
7 tsp. hot water
Instructions: Preheat oven to 350 degrees Fahrenheit. Reserve 2-1/2 tbsp. gelatin for frosting. Combine dough ingredients, chill at least 30 minutes. Make small balls, and flatten on cookie sheet. Bake until lightly brown. Mix frosting ingredients and frost cookies when cooled.
For more ideas, visit iowafarmbureau.com/recipes
Email recipes to jgoolsby@ifbf.org or mail to: Communications Division, Spokesman Recipes, 5400 University Ave., West Des Moines, IA 50266.