Mississippi River Distilling Company Wins Iowa Farm Bureau Renew Rural Iowa Entrepreneur Award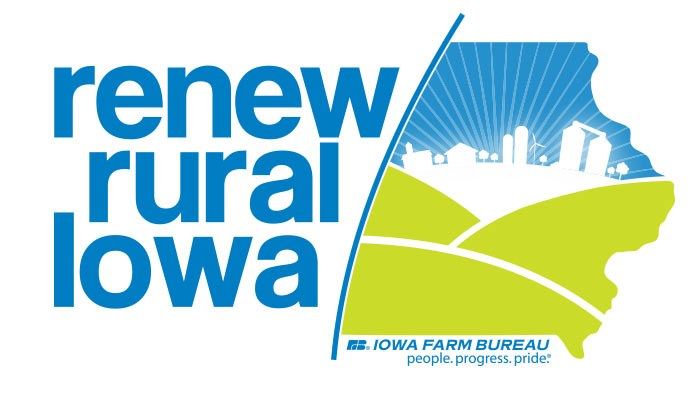 MISSISSIPPI RIVER DISTILLING COMPANY WINS IOWA FARM BUREAU RENEW RURAL IOWA ENTREPRENEUR AWARD
LeClair Brothers' Innovation, Creativity Lead Local Distilling Industry Growth In Iowa
WEST DES MOINES, IOWA – July 25, 2013 – A love of distillery and Iowa agriculture brought two brothers to LeClair, Iowa, to tap into a new and growing industry in Iowa: a "grain to glass" small batch ne alcohol distillery. Although Iowa is not the number one alcohol-consumption state in the nation, it is now the number one alcohol production state in the U.S.
Ryan and Garrett Burchett are owners, distillers, bartenders, tour guides and even cash register attendants at their Mississippi River Distillery. The business is the July winner of the Renew Rural Iowa Entrepreneur of the Month award. The Burchetts left separate careers in road construction and television meteorology to form their business just three years ago. Their unique skills and personable styles quickly helped the company grow. "We're in 12 states and will be in 16 by the end of the summer. We're hoping by the end of the year to be in 20. There's tremendous interest in craft distilling in this country. It's a business that's still in its infancy and there are a lot of them coming into business right now, but very few of them have aged whiskey ready to go. We have that. We aren't interested in being the next coast-to-coast brand; it's our connection, our ties to the Mississippi River and our connection to Iowa agriculture that we want to celebrate," says Ryan Burchett.
Local farmers and business leaders agree the Burchett business brings many benets to the community. Scott County Farm Bureau President Mike Holst recognizes the brothers' ability to not only attract tourists but to also connect them with their locally-produced product. "People today want to have a closer tie to agriculture and this company is helping deliver that, even on their labeling." Each bottle is marked with a handwritten code, indicating the batch and bottle number. Burchett agrees that connection is a fascination for customers. "It will tell you the name of the farmer that grew the grain, the day that it was mashed, distilled, and bottled, who helped us bottle it, even what equipment we blew up on that batch while trying to perfect it; the whole story of what went into that bottle is part of the package," says Burchett with a laugh.
Despite having just two other full-time employees, the company has seen great success in the rst few years of operation and they give credit to a group of 300 dedicated volunteers, who help Mississippi Distillery take the product from "barrel to bottle." Their company spirits have won awards including the Silver Medal for Taste in 2011 for their River Rose Gin and the Silver Medal Top Ten in the Nation for their River Barron Artisan Spirit.
Renew Rural Iowa (RRI) is an IFBF initiative supporting a diverse array of new and existing businesses through education, mentoring and nancial resources. Iowa Farm Bureau Economic Business Developer, Sandy Ehrig, invites you to learn more about how Renew Rural Iowa can help your business grow by visiting with them at Farm Bureau Park during the State Fair on August 15th.