Meat-ing demand for Iowa grown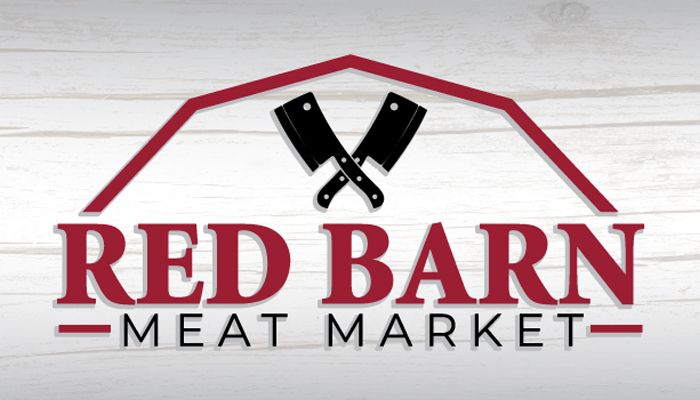 Customers in south central Iowa welcomed a new locally owned butcher shop this year with the opening of Red Barn Meat Market in Lamoni.
Red Barn was born out of a need for access to affordable, high-quality, locally raised meat during the pandemic.

In 2020, Red Barn's founders — Tad Whittom and Enos Swartzentruber — saw their friends and neighbors struggling to source meat to feed their families. The local grocery store was rationing sales, and there were no local butchers to fill the gap.

These struggles translated into action when Swartzentruber and Whittom decided to move forward with the opening of Red Barn in June 2022.

They were aided by grants from both the U.S. Department of Agriculture (USDA) and Iowa's new Butchery Innovation and Revitalization Fund.

 Since opening, the storefront has experimented and learned a great deal about local demand.
Steele said initially they focused on offering meats at their full-service counter. Now they have moved to self-service coolers for both their fresh and frozen offerings, allowing customers to pick out their own cuts or quickly grab a pound of ground beef to go.

They have also found success offering made-to-order sandwiches and fresh sides in shop. Tuesday through Saturday, customers can stop, grab a bite to eat and take a sirloin for the next day.

"The community response has been great," Steele said. "We have had a lot of support."

Other important additions to the operation are likely within the next few months. They purchased a meat smoker, which will allow Red Barn to offer its own sausage, beef sticks, jerky and similar products. They are waiting on final approval from the state on their processed meat recipes.

They launched an initiative through their website to connect farmers and consumers directly, encouraging individuals to order one-quarter, one-half or whole animals straight from the farmer. Red Barn will process and package the meat but isn't involved in the sale.

 And they are seeking certification to sell state-inspected meat products across state lines.

 Being able to work with producers on both sides of that state line is important to the facility's success.

"One of our goals has always been to make this county and the surrounding area better," Steele said. "Having a successful community supporting us is one of the best ways to support our business going forward."

Return to The Iowa Dish