Local sense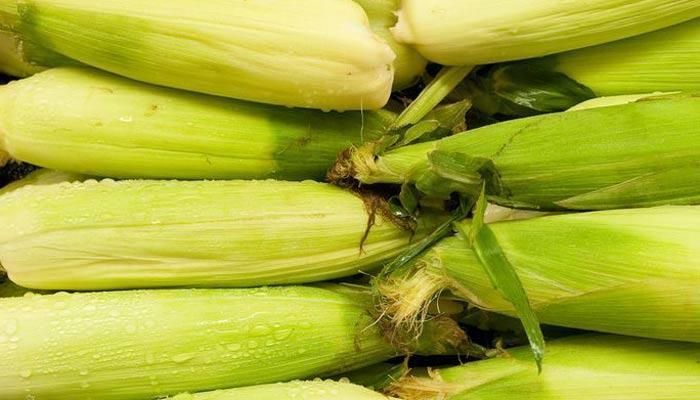 I'm a big fan of locally-grown food. Nearly every Saturday morning during the season my family heads to the big farmers' market in downtown Des Moines, which is one of a growing number across the state. Over the years it's been fun to get to know the farmers and to enjoy the progression of the produce through the season. We go from fresh asparagus in May, to July's incomparable Iowa sweet corn, to the deep- red tomatoes that have ripened in the late summer sunshine and finally to autumn's crisp and juicy apples.
In my work I've also had the privilege of traveling around the state to visit all types of specialty farms. I've spent time with farmers producing all types of food for local consumers, from fine artisan cheeses, to heirloom garlic to goat milk and meat. As the latest Census of Agriculture shows (
www.agcensus.usda.gov
) Iowa agriculture is more diverse today than it has ever been. To find local producers, just go to the website of the Iowa Department of Agriculture and Land Stewardship
www.agriculture.state.ia.us/iowaProducts.asp
.
Yes, local food is great, but that does not mean that food has to be local to be good and nutritious. Many food activists and so-called "localvores" contend that Americans should somehow limit their diets to only locally-grown foods. One of their ideas is slapping a tax on non-local foods, saying consumers should pay extra based on food miles, or the number of miles the food was transported from the field to the table.
There are many problems with this concept, but a couple spring to mind right off the bat. First, not much local food grows during the winter months in Iowa, or in a large part of the United States. Are those of us in northern climates just supposed to not eat fresh fruits and vegetables for six months of the year? It doesn't sound very healthy, or appetizing, to me. As every health experts says, Americans really need more, not fewer, servings of fruits and vegetables. Check out the U.S. Department of Agriculture's food pyramid
www.mypyramid.gov
for the facts.
Second, the concept of eating only locally-grown food makes no sense for a state like Iowa. We've got acres and acres of rich, productive farmland here, but not all that many people. What really makes Iowa agriculture special is our farmers' ability to consistently produce large amounts of crops and livestock, far more than can be consumed by the state's population.
Using technology, Iowa farmers have shown that they can produce food for their local communities, while they supply markets throughout the United States and the world. And they are doing that with a lighter environmental footprint than ever before. The ability to produce for export is a huge asset at a time when global food demand is rising and more people are demanding improved diets. Sending food out of the state also pumps billions of dollars into the state's economy, helps our cities and small towns and provides employment for thousands of Iowans. To somehow limit Iowa farmers to only producing for local markets would be sheer folly.
It the end, it's all about serving consumers whatever they demand or wherever they live. Over the years, Iowa farmers have certainly proven their ability to produce crops and livestock for the world. And increasingly, they have shown they can serve the needs of their local markets with fresh produce, meats, cheese and other products. Thanks to that flexibility, Iowans, and most of the world's consumers, have never eaten better.
Written by Dirck Steimel
Dirck is the News Services Manager for Iowa Farm Bureau.