Livestock Waterer Business Earns Iowa Farm Bureau's Renew Rural Iowa Entrepreneur of the Month Award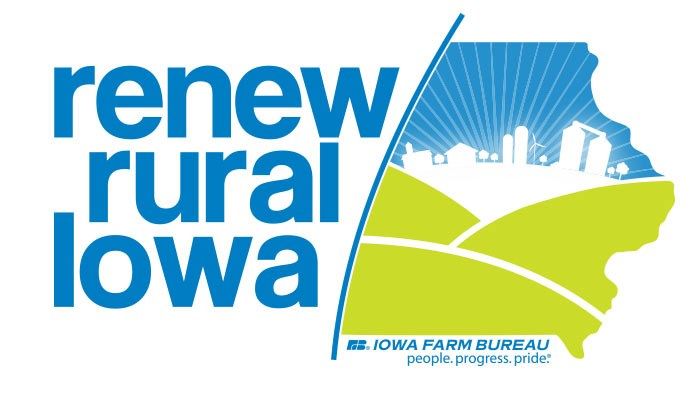 LIVESTOCK WATERER BUSINESS EARNS IOWA FARM BUREAU'S RENEW RURAL IOWA ENTREPRENEUR OF MONTH AWARD
WEST DES MOINES, IOWA – Oct. 27, 2011 – A Conrad company focused on providing fresh water for livestock has earned the Iowa Farm Bureau Federation's (IFBF) Renew Rural Iowa Entrepreneur of the Month award. Ritchie Industries started in Oskaloosa in 1921 when Thomas Ritchie patented his first watering device. He connected underground running water to automatic oat-controlled watering equipment. The water was heated with a kerosene lamp, saving farmers time and labor.
As the countryside grew, the business worked with the local rural electric cooperative as it installed electricity to area farms. Even though technology and farming practices have changed, the need for waterers remains strong for livestock farmers. The company was purchased and moved to Conrad in 1943. Today, the company focuses on providing equipment to the beef cattle, dairy and equine industries; selling to customers all over the United States and Canada.
While the company's reach is wide, it remains committed to its 65 employees and local community. "They (Ritchie Industries) made the investment to stay and grow and be a part of our community and county," said Brian Feldpausch, Grundy County Farm Bureau president, who nominated the company for the award. "They also support ag education in our schools and donate to the library. They're a mainstay and add support for future growth (here)."
Renew Rural Iowa (RRI) is an IFBF initiative supporting new and existing businesses through education, mentoring and financial resources. Registration is open for the Nov. 2 "Business Success" seminar, featuring Curt Nelson, president of the Entrepreneurial Development Center. The register for the seminar, to be held at Iowa Farm Bureau in West Des Moines, go to www.renewruraliowa.com.