Let's root for the underdogs – on and off the field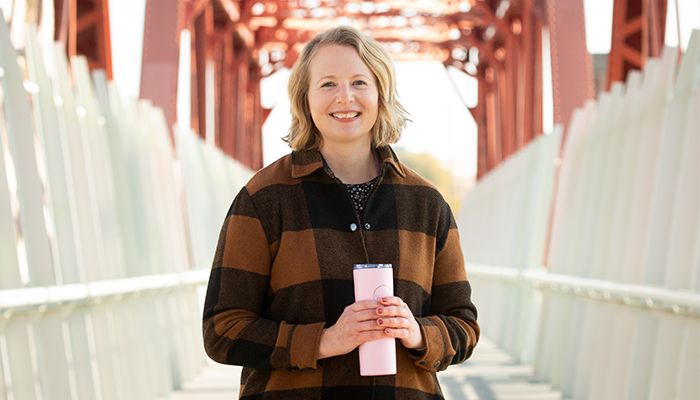 In our family, football season never ends. I assume most couples greet each other after work by asking "How was your day?" Instead, my husband tells me, "Brock Purdy was cleared to play!" Yes, football is our love language.
Like most football fans, we have a favorite team, the Minnesota Vikings. But my husband also likes to cheer for the underdog players from any team — including Brock Purdy.
As most Iowans know, Purdy is a former Iowa State University quarterback who was picked dead-last in the NFL draft. However, Purdy came off the bench last season to lead the San Francisco 49ers to the playoffs.
Whether you're a Cyclone, Hawkeye or Panther fan — or you cheer for the hometown team, Iowans love their underdogs. 
After all, think of the many outstanding Iowans who overcame the odds, like Super Bowl champion Kurt Warner, former Ames High player turned NBA coach Fred Hoiberg or, in the music world, opera legend Simon Estes.
It takes our "Farm Strong" values of grit, persistence and hard work to achieve success on the football field — and in the farm field. 
This fall, as football season kicks off, Iowa farmers will harvest the crops they nurtured during an extremely dry summer — the crops we all need for food, fuel, medicine and so much more.
For more the 20 years, Iowa Hawkeye football players have proudly displayed the "ANF," or America Needs Farmers, logo on their helmets. 
It's a reminder that even in places that seem far removed from agriculture, like a college football stadium, we all depend on the work and success of farmers.
Not to mention, our tailgate parties wouldn't be nearly as fun without plenty of good food and drink, grown by U.S. farmers.
I encourage you to reconnect with agriculture this fall by visiting a local pumpkin patch, apple orchard or farmers market. Don't be afraid to ask the farmers questions about what they raise and how they grow it. Farmers love to talk about what they do!
Plus, keep checking Iowa Farm Bureau's website, www.iowafarmbureau.com, for details on how you can win VIP tickets to ANF Game Day Oct. 21, when Iowa faces off against Minnesota at Kinnick Stadium in Iowa City.
You can bet that farmers will be cheering and hollering from their combines when the Hawkeyes score a touchdown. When farmers win, everyone wins.
Teresa Bjork 
Editor, Family Living