Let's Talk About Sustainability, Not Marketing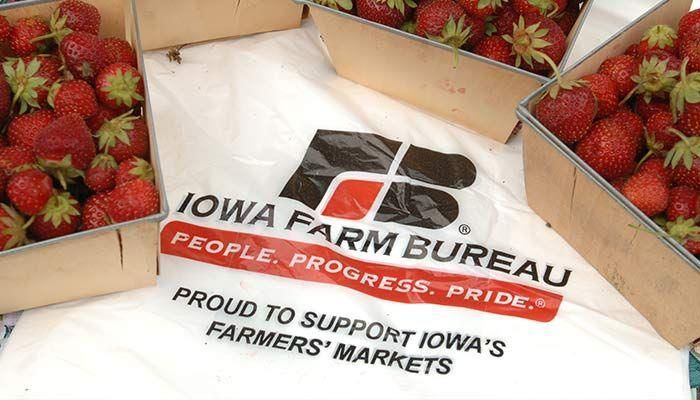 I'll admit it. I was one of the few Des Moines-area residents who hadn't visited the city's famous farmer's market, but I finally checked it out last week. It won't be long before I make a return trip. After all, what's not to like about asparagus on the grill, freshly-squeezed apple juice, homemade bread and a few scattered musicians to create a buzz?
The marketing of locally-grown food is an emerging trend in Iowa and nationwide. According to the recently released ag census, the number of small Iowa farms selling directly to consumers has risen by 22 percent over the last five years. Small farms and markets have done a great job selling their products and the farmer-to-consumer experience.
Clever marketing is great; deceptive claims that make consumers feel obligated to buy your products are not. That's irresponsible marketing. I'm reminded of that fact when I read claims that people who don't buy organic products from small farms don't care about health and sustainability. To see what I mean, check out the following editorial that appeared in Sunday's Des Moines Register:
http://www.desmoinesregister.com/apps/pbcs.dll/article?AID=2009906070316
.
Rather than listening to one farmer's marketing pitch, let's take a look at some of the facts about sustainability. For food production to be truly sustainable, it needs to sustain the world population, the environment, and the farmer.
Right now the average U.S. farmer produces enough food and fiber for 143 people. Crop technology and improved farming methods over the last century have given farmers the ability to feed more people, while reducing their environmental footprint, but it's still not enough to satisfy growing world demand. For most of the past decade, the world has been consuming more food than it has been producing, and that trend isn't reversing. Our world population grows by one billion every 12 years, and meat consumption is expected to double by 2050. Feeding the growing world in years to come will likely require more technological advances and innovative farming practices, not fewer.
If we decide to rely exclusively on small organic outfits, we will need a lot more farmers, and we'll need to put a lot more land into production. Most of the world, outside of Iowa, lacks fertile soil.
Responsible food production also sustains our environment. Thanks to biotechnology and other farm research, modern farmers have found ways to reduce pesticide and fertilizer applications, while reducing erosion and runoff. I've mentioned before that Iowa leads the nation in acres devoted to buffer strips that protect water:
http://iowafarmbureau.wordpress.com/2009/05/26/flush-out-the-trut/
.
Finally, food production needs to sustain farmers, which gives them a reason to keep putting food on our tables. In order to provide affordable food, farmers must work on tight profit margins. So either everyone needs to become a part-time small farmer (which isn't feasible), or we should allow full-time farmers to grow their farms and earn enough money to support their families.
Sustainability is a balancing act, and we can't master it by limiting our options. Count me in for a trip to the farmer's market, but don't ask me to believe that small markets and organics, alone, can support our growing world.
Written by Zach Bader
Zach is a Communications Specialist for Iowa Farm Bureau.