Learning about ag from the ground up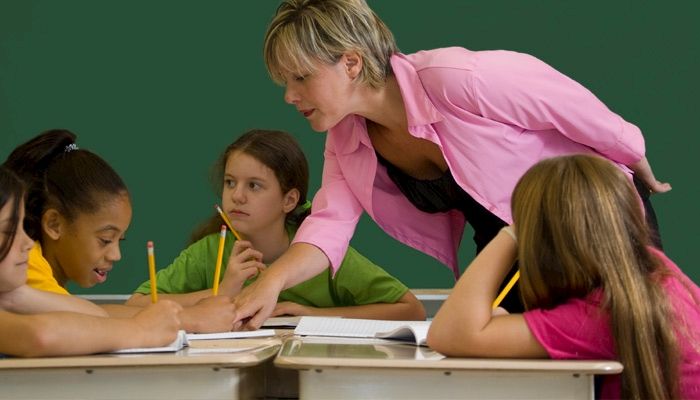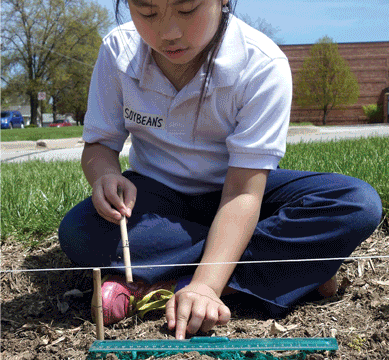 While Iowa farmers rushed to get seed in the ground recently, a group of Des Moines third-graders planted their own mini field of corn and soybeans, right next to the school playground.
The young students from St. Theresa Catholic School in Des Moines planted the seeds by hand, using a ruler and string to measure in straight rows.
"It's like my first time planting," said third-grader Ethan Chee, as he kneeled in the dirt to plant soybean seeds, getting dust on the knees of his navy blue pants.
His teacher, Theresa Dutchuk, said the students have been asking all year about when they will get to plant their Learning Test Plot.
"Their enthusiasm has been through the roof," Dutchuk said. "Anything hands on and anything with technology, they enjoy and they remember it better. It means a lot. Instead of just driving by a field, it's something that they did."
The Learning Test Plot project, organized by the Polk County Farm Bureau's Ag in the Classroom program, teaches local elementary students about Iowa agriculture through the hands-on experience of planting and harvesting their own corn and soybean crops.
Since 2006, more than 3,500 Des Moines-area students have participated in the Learning Test Plot project. This year, six elementary schools are growing their own learning plots, including St. Theresa's School in Des Moines; Horizon, Beaver Creek, Wallace and Lawson elementary schools in Johnston; and Jordan Creek Elementary in West Des Moines.
Students plant the 30-by-30-foot plot of corn and soybeans on school property. The plots are large enough to get a good stand for pollination and also allow students to harvest at least one ear of corn in the fall, said Cindy Hall, Polk County Farm Bureau's Ag in the Classroom (AITC) director.
When the students return as fourth-graders in the fall, they will harvest the crops, also by hand, and will learn more about harvest technology today and back in pioneer times.
"Hopefully, because (the students) have done this, if they drive around and see a planter in the field, they notice
it more and talk about it. And I think it's happening," Hall said.
Written by Teresa Bjork, senior features writer for the Iowa Farm Bureau Federation.