Kicking off football and the Iowa State Fair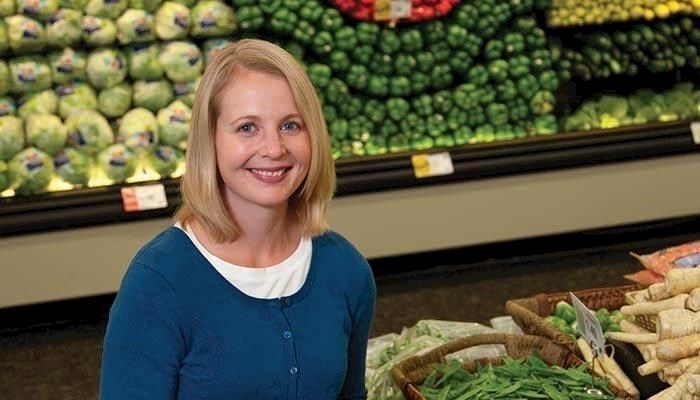 It's hard to believe we're only a few days away from the start of the Iowa State Fair, football season and the first day of school.
I'm already mapping out my strategy for finding all my old and new favorite foods at the Iowa State Fair: fried cheese curds, cookies 'n cream ice cream bars and pork chops on a stick.
If you plan on spending a day, or several days, eating your way through the Iowa State Fair, be sure to check out Farm Bureau Park, located east of the Varied Industries Building along the Grand Concourse.
Visitors at Farm Bureau Park can enter to win $500 in free groceries, and Farm Bureau members can sign up for a chance to win a Traeger wood fire grill and Fareway meat package – a value of $1,500.
In addition, the Iowa Farm Bureau is launching "Real farmers. Real food. Real meat," recognizing the benefits of animal-based proteins and the Iowa farm families who raise it. Learn more about the promotion, including our partnership with Iowa-based Fareway Meat & Grocery stores, in this issue of the Iowa Dish.
We're also taking a closer look at why full-fat milk and dairy is trending right now, and we talk to an Iowa State University toxicologist about pesticides and food safety.
And if you can't wait until the Iowa State Fair, we offer a recipe to grill your own pork chops on a stick at home.
Need another reason to stop by Farm Bureau Park at the Iowa State Fair? Farm Bureau members will receive a free meat thermometer to ensure you don't overcook those pork chops. (The National Pork Board recommends a safe cooking temperature of 145 degrees.)
Also, keep checking the Iowa Farm Bureau website, at www.iowafarmbureau.com, for details on the upcoming America Needs Farmers (ANF) Iowa Hawkeye football contest, as well as "Real farmers. Real food. Real meat" promotions at local Fareway stores.
If you have any questions about food and farming in Iowa, or you want to share your favorite tailgate recipe, feel free to contact me at tbjork@ifbf.org. Enjoy the last few weeks of summer!

Teresa Bjork
Editor, The Iowa Dish
Return to
The Iowa Dish