Keep on learning this summer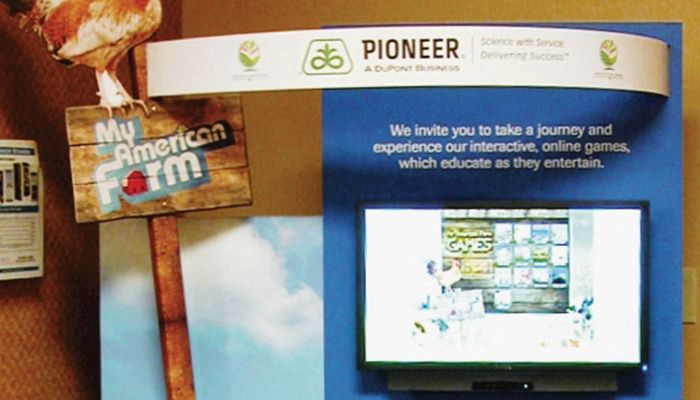 Looking for a rainy day activity for your kids in the summertime? How about playing a video game that's not only colorful and fun, but also helps sharpen their math, science and reading skills, all while teaching about agriculture.
Check out the My American Farm (
www.MyAmericanFarm.com
) online games, developed by the American Farm Bureau Foundation and sponsored by Iowa-based Pioneer Hi-Bred. The website features interactive, educational video games for children from pre-kindergarten to sixth grade.
Also this summer, if your family is visiting the Iowa Hall of Pride in Des Moines, look for the My American Farm game kiosk, provided by the Iowa Farm Bureau. The Iowa Hall of Pride offers free admission to Farm Bureau members. In addition, Pioneer will bring the My American Farm kiosk to the Iowa State Fair this August.
Parents are encouraged to try out the games, as well. Who knows? Maybe you'll also discover something new about food and farming.
Written by Teresa Bjork
Teresa is a features Writer for the Iowa Farm Bureau.