Join us for "Cram the Cab" to celebrate National Ag Week, support local food pantries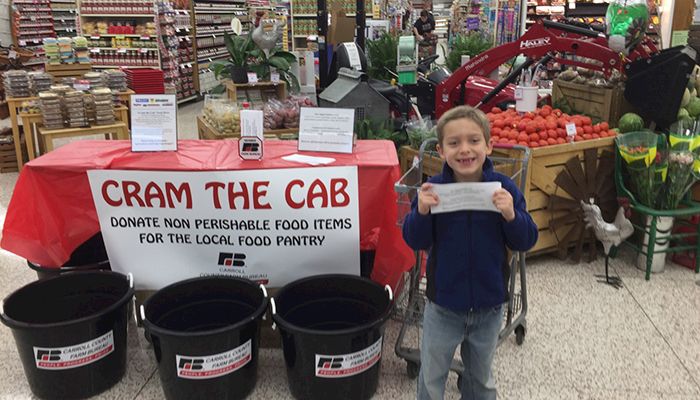 Help us celebrate National Agriculture Week and support Carroll County food pantries by participating in Carroll County Farm Bureau's second annual "Cram the Cab" event, Thursday, March 22, from 3 - 6 p.m. at the Fareway and Hy-Vee stores in Carroll.
Come purchase a few extra, non-perishable items to drop into a tote that represents a tractor cab. Donated items will go to the New Opportunities and Community of Concern food pantries in Carroll. (Hy-Vee Fuel Saver customers: Hy-Vee will add a 10 cent credit to your fuel saver card if you donate $20 or more during the event.)
National Ag Week is about recognizing and celebrating how agriculture impacts our everyday lives and the many ways people rely on the food, fiber, and renewable resources farmers and ranchers produce. In honor of National Ag Week, Carroll County Farm Bureau is partnering with Fareway, Haley Implement, Hy-Vee, Rueter's, and Van Wall to present "Cram the Cab."