John Deere Supports Customers and our Country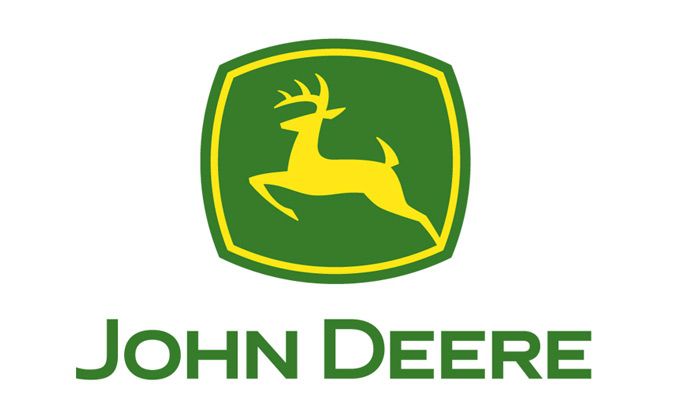 John Deere continues to operate in the face of COVID-19 as an essential business. Keeping farmers and those involved in infrastructure and energy production up and running is essential to food production and our country's ability to support critical infrastructure needs.
Supporting customers
Farm Bureau member online purchases may qualify for John Deere Rewards Platinum 2 level savings of $100 - $2,700 on Gator utility vehicles, commercial and residential mowers, utility tractors and more. Accessories and attachments can also be purchased online and may qualify for John Deere Rewards savings.
Members receive a complimentary John Deere Rewards Platinum 2 upgrade when registering at JohnDeere.com/FarmBureau. You must be a valid member for 30 days and provide a personal email.
Once you're registered as a John Deere Rewards member, look for special savings on new equipment, parts discounts, Home & Workshop Products and even John Deere merchandise. Most offers are delivered directly to your inbox. You must provide the Rewards email or coupon to apply the savings. You can combine your Rewards discount with other National Offers, to maximize your savings.
John Deere Financial customers facing hardships due to the COVID-19 outbreak can request assistance at (800) 325-0130 or MyJohnDeere.com.
Joining in the battle against COVID-19
The John Deere global team has found ways to make a difference in the
fight against the deadly COVID-19 virus
. The first issue tackled was to help protect its manufacturing employees. A 3D-printed clip was designed and manufactured to affix a protective face shield to a bump guard ballcap as part of an employee's PPE. The clip design is posted on
JohnDeere.com
and works for standard ball caps as well.
To assist healthcare workers on the frontlines, in mid-March John Deere donated protective eyewear to help safeguard doctors and nurses in a local Iowa and Illinois hospital system. John Deere is now producing face shields to meet the immediate needs of health-care workers in several of its U.S. manufacturing communities.
Deere also announced a 2 for 1 match for employee donations up to $250,000 to select home-community food banks and American Red Cross chapters, which can provide up to $750,000 in much-needed support for these organizations.