It's almost turkey time, and there's going to be plenty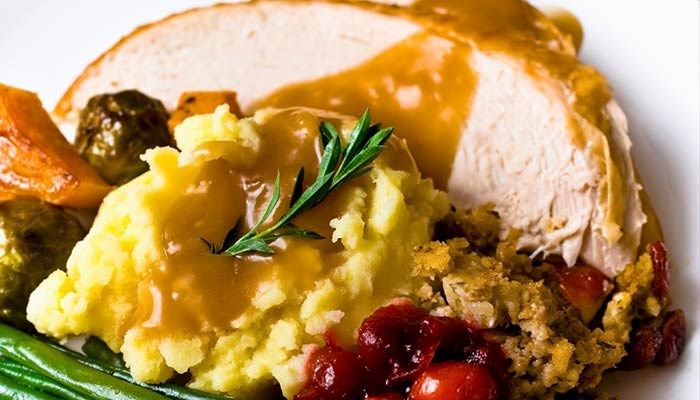 With Thanksgiving a few weeks away, I can't stop daydreaming about the holiday meal and piling up my plate with turkey, mashed potatoes and gravy, and my favorite pumpkin pie.
I've been scoping out the weekly grocery ads, trying to find the best deals on frozen turkeys for Thanksgiving. I get a kick out of seeing how the stores will compete to be the go-to stop for all my holiday meal shopping. One store will offer turkeys for 98 cents per pounds, another will advertise 79 cents per pound. Or I'll see coupons for a free turkey if I buy a ham.
Yet, I was little worried about turkey prices – and supplies – earlier this year when the avian influenza outbreak hit turkey and egg farms in the Upper Midwest, including Iowa.
In late July, I made an overnight trip to Cedar Rapids for a meeting. I remember turning on the TV in the hotel room and seeing a local news story about how there could be a shortage of turkeys this fall because of the avian influenza outbreak in the spring.
But despite what you may hear in the news, Iowans likely won't see a shortage of turkeys this holiday season, says Gretta Irwin, executive director of the Iowa Turkey Federation.
The U.S. Department of Agriculture reports that supplies of frozen turkeys in cold storage, or refrigerated warehouses, are normal for this time of year, Irwin notes. "We're right on track with where we have always been with supply," she says.
So don't feel like you have to rush out and buy a turkey before they all get gobbled up. In fact, you may end up saving a little money if you wait until grocery stores start offering Thanksgiving turkey specials, Irwin says.
Part of the reason is that the avian influenza outbreak was regionalized to the Upper Midwest, where migratory birds flying north in the spring were suspected of spreading the virus. Other major turkey-producing states in North Carolina, Arkansas and California weren't impacted by the outbreak.
Irwin says Iowans will see the prices drop as grocery chains start offering specials to lure customers to do all their holiday shopping in their stores.
"I fully expect that we will see 'loss leaders' for turkey in grocery stores this year," Irwin says. "So 'buy a ham, get a turkey for free' (specials). Or the turkey is under $1 a pound."
Plus, turkey remains a great value when compared to other protein choices, Irwin adds. You can freeze the turkey leftovers to make an endless variety of meals.
Irwin says she likes to add a little taco seasoning to pre-cooked, shredded turkey to prepare turkey tacos. You can also use turkey as a pizza topping or add it to a casserole.
"Looking at having that protein available as a quick and easy meal in the month of December I think is great because we seem to be so busy with holiday activities and baking and those types of things," Irwin says.
So when you're buying a Thanksgiving turkey, think big. Or do what I do, and buy two turkey while they're on sale. You can never have enough leftovers.
For more turkey recipe ideas, visit
www.eatturkey.com
.
By Teresa Bjork. Teresa is senior features writer for the Iowa Farm Bureau Federation.