Is the Des Moines Water Works leader really worth a half million bucks?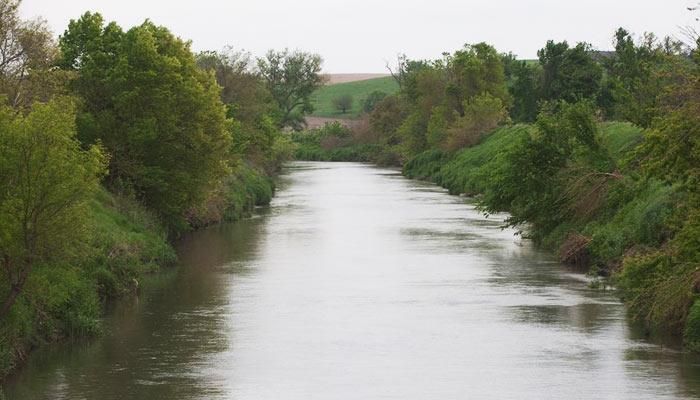 So is Bill Stowe worth a half-million dollars?
The Des Moines Water Works (DMWW) board, a public utility, has agreed to pay Stowe, their CEO, a $500,000 bonus for staying on the job through 2020. That's on top of his annual salary of $211,665 and the $90,000 bonus he'll collect by staying through 2017.
Not surprisingly, Stowe and the DMWW board are starting to get some heat from rate payers over the bonus plan, especially after the water supplier recently announced that it is raising rates to its customers by 10 percent.
A recent editorial last week in the Des Moines Register, long an ardent supporter of the DMWW leader, wondered whether Stowe's bonus was over the top. Earlier, an editorial in the Storm Lake Pilot Tribune raised similar questions and noted: "Most people in Iowa would like to have a $500,000 bonus for continuing to stay on the job."
Any way you look at it, Stowe really is getting a very sweet deal.
He collects the $500,000 bonus for staying until 2020, but can still cash in if he leaves earlier "for good reason." Those reasons, according to the Register, include the DMWW board disagreeing with Stowe on policy and direction; the board substantially reducing Stowe's authority or the board refusing to appoint staffers that the CEO wants on the payroll.
With contract provisions like those, you've got to wonder who's really in charge at DMWW, Stowe or his bosses on the board of directors. It also provides an indication why DMWW, with Stowe leading the way, charged down the road to file a misguided lawsuit against three northwest Iowa counties. The suit is trying to force the drainage districts there to obtain Clean Water Act permits for ag drainage tile systems. Stowe's also been highly critical of Iowa farmers, has advocated for one-size-fits all regulations and has dismissed attempts at rural–urban collaborations to improve water quality.
Yet Stowe's focus these days seems to be less on delivering water at reasonable rates and more on disparaging Iowa agriculture.
As a rate payer of DMWW, my question to their board is, "Other than bring a lawsuit that is costing me more money and will not improve water quality, what has Stowe done specifically to ensure safe water delivery over the long-term at reasonable rates?" It's no secret that DMWW has aging infrastructure that has caused the city of Des Moines great pain in terms of water main breaks (one in my own neighborhood). What is the plan to fix that? That goes well beyond a nitrate removal facility and is not something I've heard addressed by Stowe or the board.
So one has to wonder, is he worth a half a million dollars? Or is this more of a smoke and mirrors game he's playing while pushing his own personal, environmental activist agenda at the rate payers' expense?
Either way, his tactics are a stark contrast to many other Iowa communities, including Cedar Rapids, who are collaborating with farmers and others to find real solutions to water quality issues in the state. They are working through Iowa's innovative Nutrient Reduction Strategy to work with farmers to reduce losses of nitrogen and phosphorus from farm fields by promoting cover crops, wetlands, bioreactors and other proven practices to improve water quality.
These collaborations are getting conservation and water quality improvements on the land right now and will make lasting improvements in Iowa's water quality. That's something a torturously-long lawsuit can never do.
One can only hope that DMWW board and their half-million dollar man, CEO Bill Stowe, will someday see the light.
By Dirck Steimel. Dirck is Iowa Farm Bureau's news services manager.