Iowa's fluffy cows: Your questions answered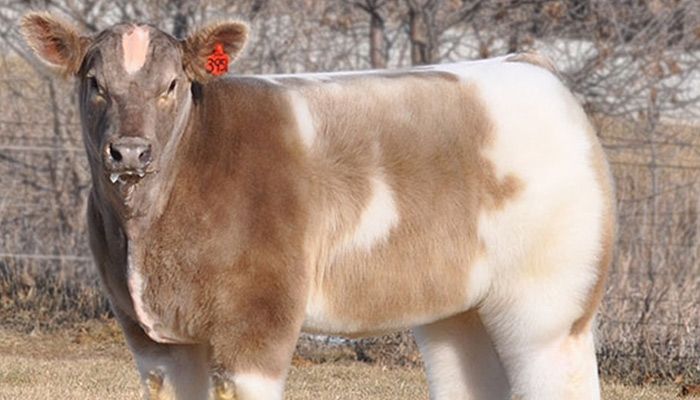 Cute animals never go out of style. The internet seems to have been built on cat pictures, and despite years since the popularity of Caturday, little seems to have changed on that front. From Round Boys on Instagram to WeRateDogs on Twitter, many of us can't get enough of it.
When I ran across pictures of fluffy cows on Twitter (#fluffycows), I was excited but not terribly shocked. I did, however, want to find out all I could about these cows. Who wouldn't, after seeing those pictures of them looking like big, huggable Teddy Bears?
After a little online sleuthing, I traced the fluffy cows back to Iowa. Lautner Farms based in Adel is home to the original fluffy cow that started the social media sensation. Owner Phil Lautner specializes in genetics for club calves, which 4-H kids raise to show at their county fairs.
The original "fluffy cow" photo was of a cross-bred bull named "Texas Tornado" taken at the National Western Stock Show in Denver. But why was Texas Tornado so fluffy?
Stephanie Steck, advertising specialist for Lautner Farms, explains that these fluffy cows don't always look this way. Behind each one is a family working together year-round to make these animals look their best.
"This requires the youth showman to wash, comb and blow dry their animals' hair daily – sometimes twice a day. Before the show, these animals are treated to a day at the 'salon,' where they use hair sprays, oils and clippers to cut, style and fluff up the hair. This is all in an effort to earn the attention of a judge, who evaluates the animals – not just for presentation of hair, but for other merits like carcass quality (for market animals) or breeding traits (for heifers and bulls)," Steck said.
On top of all the care from families, "Those pictures were taken this winter, when it's the coldest time of the year, so he was really hairy," Steck said.
So what's the deal with these insanely fluffy cows? Can all cows be fluffy? It's hard work from farm families every day, the right time of year, and the right genetics. So if you see Texas Tornado or another fluffy cow, you can be sure that he (or she) is getting treated like a model, with hair treatments, special diets, and all sorts of special training.
The name "fluffy cows" didn't come from Lautner Farms. In fact, bulls are males and cows are females, so Texas Tornado isn't even a cow at all, technically speaking.
"I think we would be a little bit more responsible if we were going to name it," Steck said. "But for those who don't know, it's a good entryway into real conversation about show cattle and beef production in general. We are hoping to embrace that part of it."
Steck said Lautner Farms is using the "fluffy cows" trend to start a conversation with consumers about modern-day cattle farming and how cattle provide so much for our lifestyles, from beef steaks and steaks to beef byproducts like insulin for diabetics.
To follow the latest fluffy cow photos and news from Lautner Farms, visit www.twitter.com/@fluffycowzz.
And while you (and I) might want to, please don't pet or hug the fluffy cows.
Written by Teresa Bjork, senior features writer for the Iowa Farm Bureau Federation.