Iowa's 'Bridges' takes center stage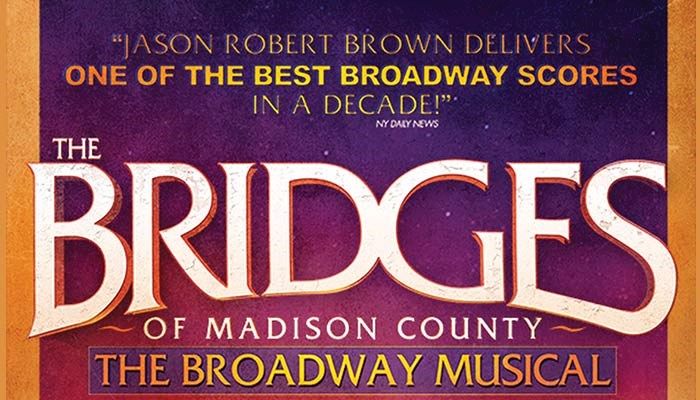 Once again, Iowa's cover­ed bridges are capturing hearts, inducing tears and providing entertainment.

More than 20 years after Robert Waller's book, the Broadway production of "The Bridges of Madison County" launches its national tour at the Civic Center in Des Moines on Nov. 28 and runs through Dec. 5. The musical was the winner of the 2014 Tony Award for Best Original Score and Best Orchestrations.

Jeff Chelesvig, president and CEO of Des Moines Performing Arts, says it took some re-arranging to get the musical to open in Des Moines. "Originally, we were near the end of the tour, but then things fell in place for it to open here," he says.

Heather Riley, executive director of the Madison County Chamber of Commerce, says the buzz around the area is building for the show's national launch. "Winterset people really perked up when this was announced," she says. "They think it's great they don't have to trek to New York to see a show about their backyard."

The musical presents the story a little differently than the movie. "All the elements are there, but they're presented a little differently than the book or the movie," Chelesvig says. "To be honest, I feel like this is the best telling of the story."
But Chelesvig says his favorite part is the music. "The score and the lyrics are really outstanding," he says. "I think people will remember the music when they leave."

The two leads, Elizabeth Stanley playing Francesca, and Andrew Sam­onsky as Robert Kincaid, performed several numbers at the Covered Bridge Festival in Madison County in October, wowing audiences.

Tickets are still available and start at $35. They can be purchased at the Civic Center Ticket Office, all Ticketmaster locations, charge-by-phone at 800-745-3000 and online at DesMoinesPerformingArts.org.

Van Kooten is a freelance writer from Pella.