Iowans witness China's changing tastes in mega mall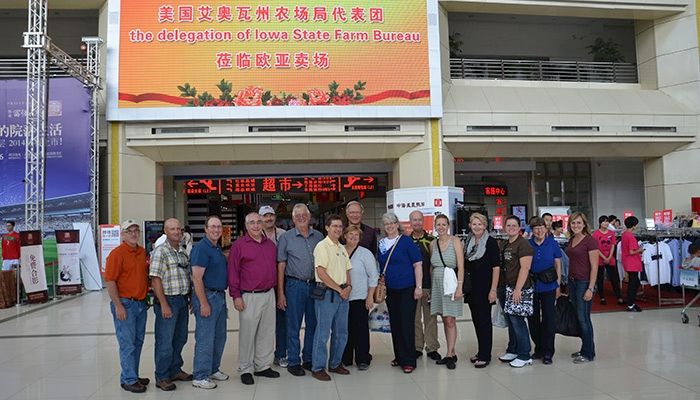 Nineteen Iowa farmers and a couple Farm Bureau staff members recently participated in Iowa Farm Bureau Federation's (IFBF) 12-day International Market Study Tour to China. In China, participants learned about Chinese culture, as well as opportunities and challenges for Iowa agricultural products.
One of the goals of the just completed IFBF International Market Study Tour to China was to gauge changing consumer habits in the world's most populous country. We wanted to get a feel for how buying habits will change as China's economy continues to expand, more people move to cities and citizens demand better stuff.
The Iowans' visit to a mall in northeast China provided a pretty good glimpse of that.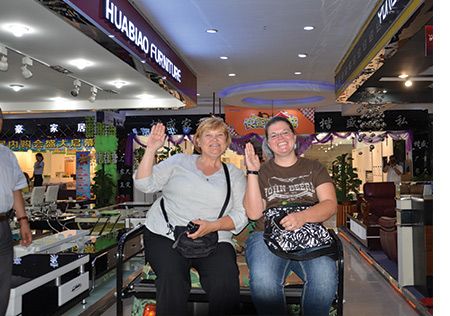 The Eurasia mall in the city of Changchun in northeast China is ginormous, covering come 600,000 square meters or nearly 6.5 million square feet. By comparison the Mall of America in Minnesota's Twin Cities in relatively puny, coming in at less than 5 million square feet.
Everything is big about this Chinese mall, which opened in 2000. It has 10,000 store fronts. Some 30,000 people work there and they help rack up total gross sales of approximately $20 billion per year for the mall.
The Eurasia had everything Americans would expect to see in a mall, and a lot more.
One entire floor was dedicated exclusively to furniture, every imaginable style of it, to appeal to China's growing affluence and the government's rush toward urbanization. The furniture selection is so vast that the mall's management piled the Iowans into electric ATVs to drive the visitors up and down the halls to get a good look at it. It really was too far to walk.
Another interesting area for all of us Iowans was the supermarket on the first floor. It almost felt as if we all had been teleported to a supermarket in suburban America as we walked through brightly lit aisles chock full of packaged foods, fresh produce and dairy products.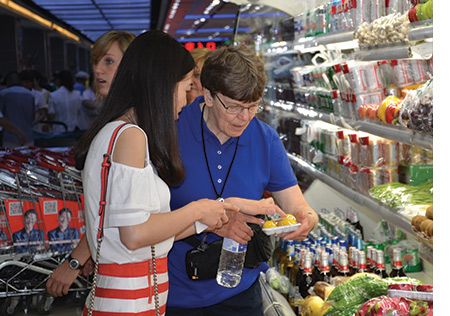 It provided evidence that China's growing middle class is starting to shop more like westerners, a trend that has clearly been accelerated by a string of food safety scandals in China.
But perhaps the most curious part of Eurasia mall was the top floor. There was every type of entertainment up there, from an IMAX theater, to bumper cars to a golf driving range. There was also an area where kids could study careers, earn pretend money and then spend it to help them learn how to be better and more demanding consumers.
And when people in a country the size of China start to spend more and demand better food and other products, the effects are going to be felt all the way to Iowa, and everywhere else in between.
By Dirck Steimel. Dirck is Iowa Farm Bureau's News Services Manager.