Iowa start-ups place again in entrepreneur competition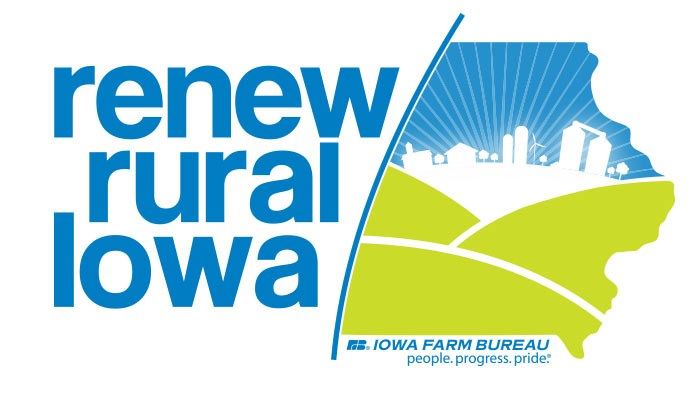 Two start-up companies in rural Iowa, both mentored by the Iowa Farm Bureau's Renew Rural Iowa program (RRIA), placed as semi-finalists in the American Farm Bureau Federation's (AFBF) Rural Entrepreneurship Challenge.
The two companies, Per­form­ance Livestock Analytics of Osage and Inland Sea of Harlan, pitched their business ideas to a team of judges who have expertise in business development and agribusiness.
As semi-finalists, each of the companies won $10,000 in start-up funds.
Iowa's strong showing
While the two Iowa companies didn't reach the final round of competition, which will be held at the AFBF Annual Convention in January in Phoenix, they carried on Iowa's strong showing in the three-year-old AFBF competition.
In 2015, the inaugural winner of the contest was Iowa's Scout Pro, which develops and deploys mobile crop-scouting software using an iPad or other mobile device to assist farmers and crop scouts in identifying weeds, in­­sects and diseases.
Earlier this year, Rose Hill-based AccuGrain, which uses X-ray technology to inventory flowing grain in real time, took home the top prize in the AFBF entrepreneur contest.
Another Iowa company, AgriSync of Dallas Center, placed in the top four in the 2016 contest. It uses a mobile platform to establish video connections between farmers and their advisors, such as crop consultants or mechanics, when problems occur.
"These innovative young Iowans have worked very hard to take a good idea and grow it to a marketable business model," said Sandy Ehrig Iowa Farm Bureau Federation's economic development administrator.
The strong showing by Per­formance Livestock Analytics and Inland Sea in the competition with 354 other companies in the contest shows the value of a business mentoring and financial guidance program, such as RRIA, Ehrig added.
Performance Livestock An­­alytics, founded by brothers Dane and Dallas Kuper and Dustin Balsley, develop a management platform, called "Cattle Krush," for cattle farmers.
Cattle Krush is designed to bring real-time market insights to cattlemen, commodity advisors and other cattle industry stakeholders. The Cattle Krush software, which is accessible on any mobile, laptop or desktop device, helps cattle farmers make decisions regarding the buying, selling and marketing of cattle.
The idea behind Inland Sea is to raise salmon in western Iowa. The company's plan is to build an indoor facility that would raise more than 5 million pounds of salmon a year to feed a growing market for the fish.